Howell's new Warrior Zone
As winter sports begin and fall banquets come to a close, we have put together a series of stories to recap this 2015 fall sport season:
When walking up to Howell Memorial Field on a fall Friday night, you can hear faint roars in the distance. The closer you get to the packed grandstands, you can begin to make out all the chants and cheers. The "rah rah" of football fanatics is the Howell Student Section, better known as the Warrior Zone. For many years now, Howell students pride themselves by donning green and gold and packing the left section of bleachers until every inch of wiggle room has dissipated. But 2015, has brought a different aura surrounding the section. The stands have been nearly packed for every game and the amount of joy and excitement in that rowdy crowd of Highlanders has seemed to grow and grow. What has made this year so special?
Leadership is a key to any great institution, right? Personally, I believe that perhaps this year's class of seniors have lead the student section to what it is today. It is not one single person who controls the section, but an array of people. The idea that students can identify with at least one, or more of the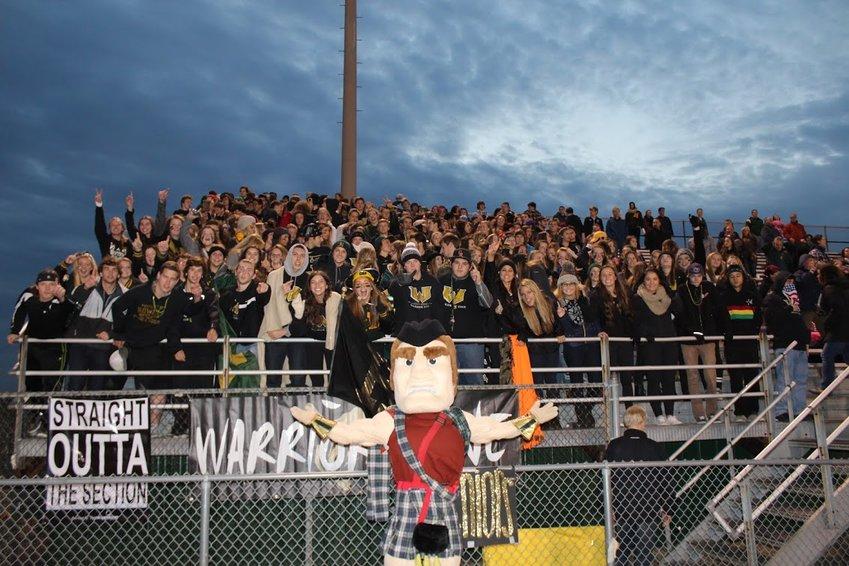 many seniors who stand and lead in the front row make it more appealing for them to attend. I know when I was an underclassman I wanted to follow the senior that I was most alike. Instead of sticking to the old script of cliche chants that everyone knows, this group of seniors have came up with original, brand new cheers that seem to get everyone fired up. They have made the student section a new, vibrant place to be on a Friday night. With the help of our seniors, the section is lead the right way, always being loud, proud, and positive. Luckily, people are responding.
Something that sets this 2015 Student Section apart from previous years is its inclusion of the underclassmen, especially freshmen. From what I can remember from my freshman year, I was not allowed in the Warrior Section. If I ever wanted in, I would have to go up to the very top and from there it was impossible to be a part of anything that was going on. This year's section has made a conscious effort to include the youngsters from day one. This is the first time in recent history in which freshmen are encouraged to be a part of the Student Section. This is not only the right thing to do morally, but it also makes the section bigger, louder and more energetic. The Freshman class of 2019 won first place for our homecoming spirit points. From pictures that I saw during Spirit Week, their school spirit was through the roof! They bring their enthusiasm to all the games and go all out in supporting the Highlanders. They have gone from being shunned to being an essential part of the Warrior Zone. What a great change.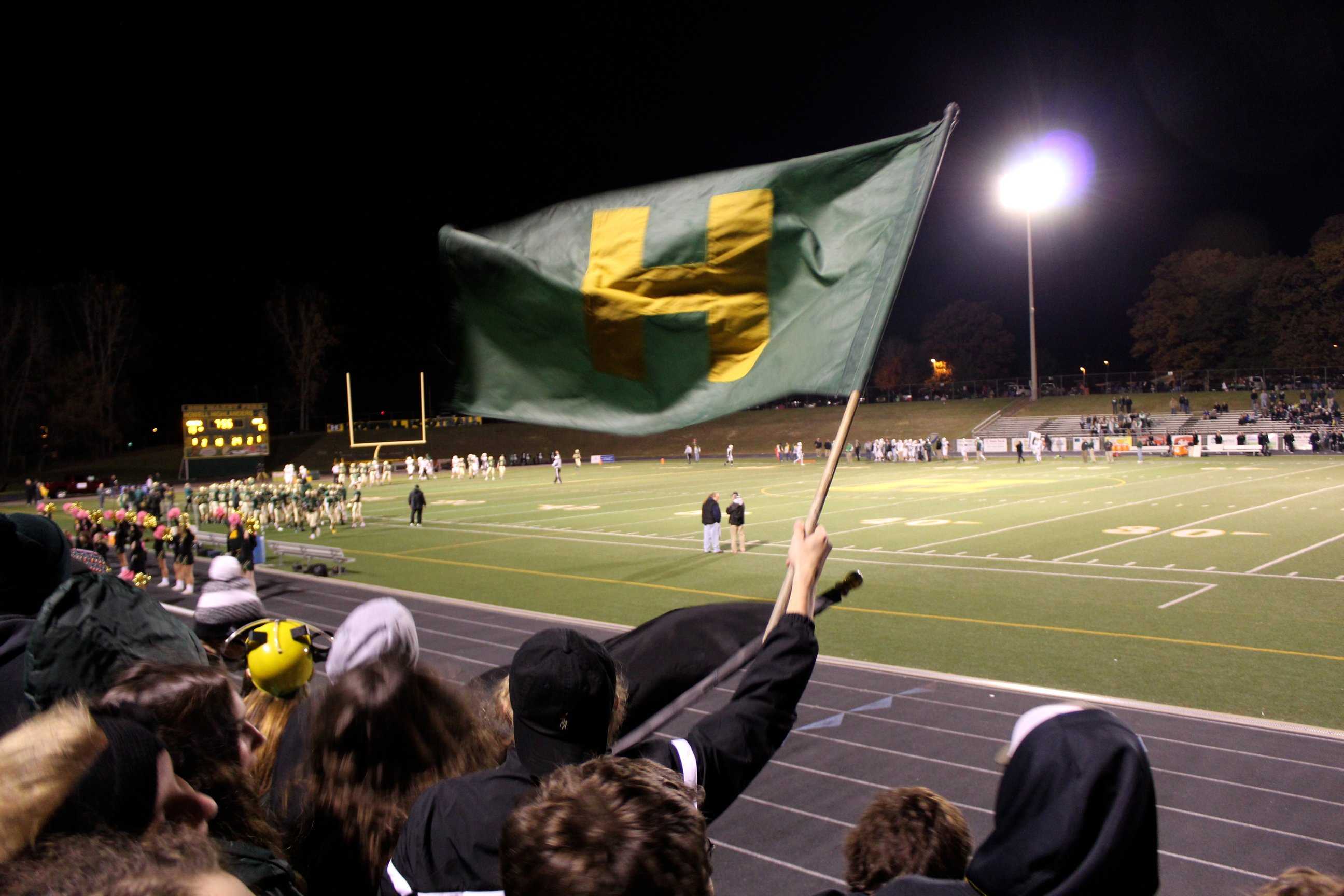 The 2015 Warrior Zone is something special, something different. It is not like the way it has been in the past. This year's class has brought the section from good to great, from exciting to electrifying. The students have made it a place where everybody wants to be. This year's themes have been absolutely great. Everybody went all out, painting their faces, and dressing from head to toe in the weeks theme. These wildly spirited kids have even gone as far to turn the dull bleachers into a Hawaiian beach party with flower leis, beach noodles, floaties, bucket hats, you name it, they had it. It is an atmosphere where everyone can get involved and have a blast supporting their Howell Highlanders.
We are the New Warrior Zone. We are the Highlanders.
Really, who wouldn't want to be a part of the fun? I know I would.