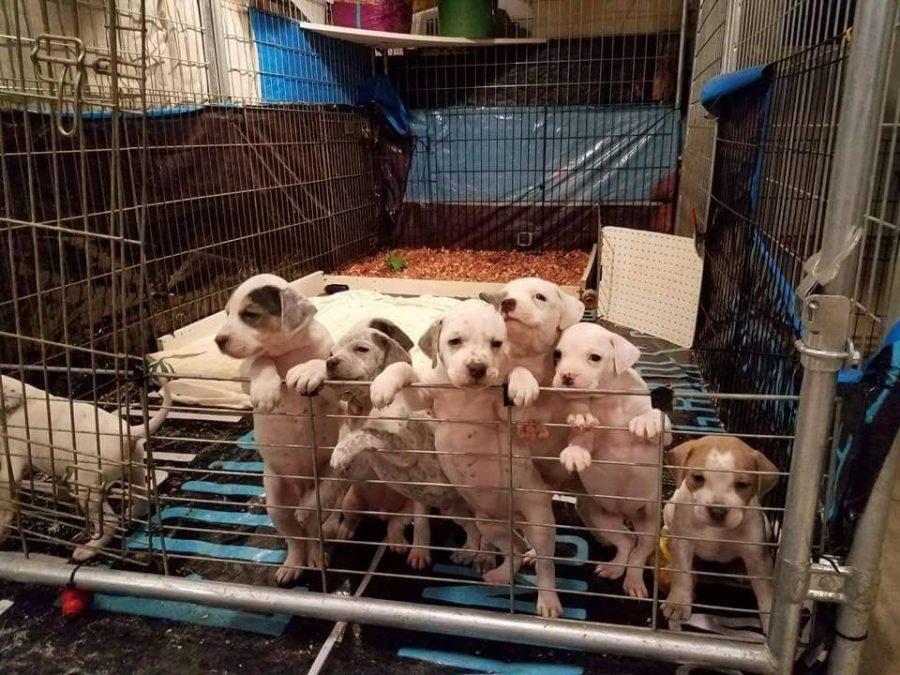 The end of the semester is coming up fast and that includes the stress of midterms.
On Mon, Jan 23 and Tues, Jan 24 during all lunches there will be a puppy room in the auditorium lobby. It will cost $5 for up to 10 minutes full of playing with the puppies. The ten Dalmatians/Pointer mixes puppies are from the Always Hope Animal Rescue located in Howell. To sign up for this event students can pick up a permission slip from the Main Office or Ms. Krista Kirby's room Q-3. Students must return their permission slip and money to Q-3  to reserve a time slot. Along with relieving stress, students participating will be helping support the senior student council.
"Many students have testing anxiety or have their toughest test on the same day. The puppies will help relieve stress for students," Ms. Kirby says.