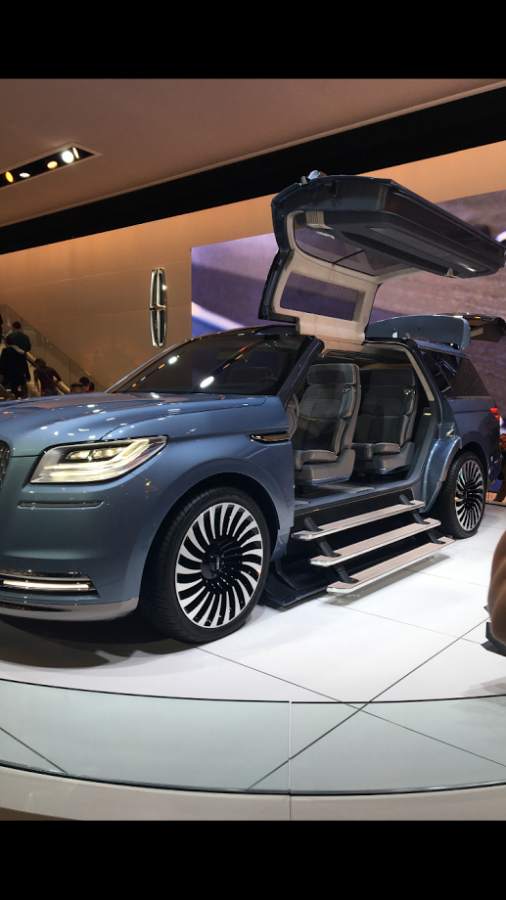 January 8-22, the North American International Auto Show, held at the Cobo Center in Detroit, MI, was a popular and energized event.
It showcased many big name brands such as; Jeep, Ram, Lincoln, Toyota, Chevrolet, BMW, Volvo, Audi, Mercedes, and of course Ford. A few new reveals included the Mercedes-AMG GT S, Ford's new look to their F-150, and Kia's new all-new Stinger designed to take on rival companies, BMW and Audi.
Eco friendly cars were exhibited throughout the main floor and throughout the different brands. Ranging from little smart cars to electric cars produced by Mercedes. This showcasing, a wider and more affordable price range.
Concept cars took up a large amount of space throughout the different displays and caught lots of people's attention this year. With some of the crazy and alien like concept cars, we might not be so far away from that flying car.
Walking around the main floor by the Lincoln display, it was easily seen that there were hundreds of people crowded around one little stage with their phones out, trying to snap a picture of Lincoln's wildest concept car. Complete with steps coming off the side of the SUV like vehicle, it also had a built in suitcase in the rear end of the car with many other flashy features coating it.
Concept cars are a really valuable asset to the auto industry because it lets them show their consumers what they are drafting up and for what is to come in the future. Many people would only dream of these cars being a reality, but with how our technology is advancing, they're just around the corner.
The show also included famous cars like Bentleys and Porsches, which many crowded around, just to get a photo with it. It was ridiculous the amount of people that would wait half an hour or an hour, next to a car just to sit in it for five minutes. It got to the point where sometimes you wouldn't be able to tell there was even a car in the middle of the hyped crowd.
Everyone finds it a little funny when you see that little five year old sitting in the driver's seat, trying, and failing to reach the pedals. So this year, the show had virtual realities set up all around the main floor, for people to take part and 'drive' in. This helped those little kids' experience the road, far before they'd ever get to actually operate a vehicle in real life.
This year's Detroit Auto Show had great displays and a little something for everyone. From the out of this world concept cars to the new models of popular branded cars. And to the virtual realities set up for people to enjoy, the North American International Auto Show did not disappoint.