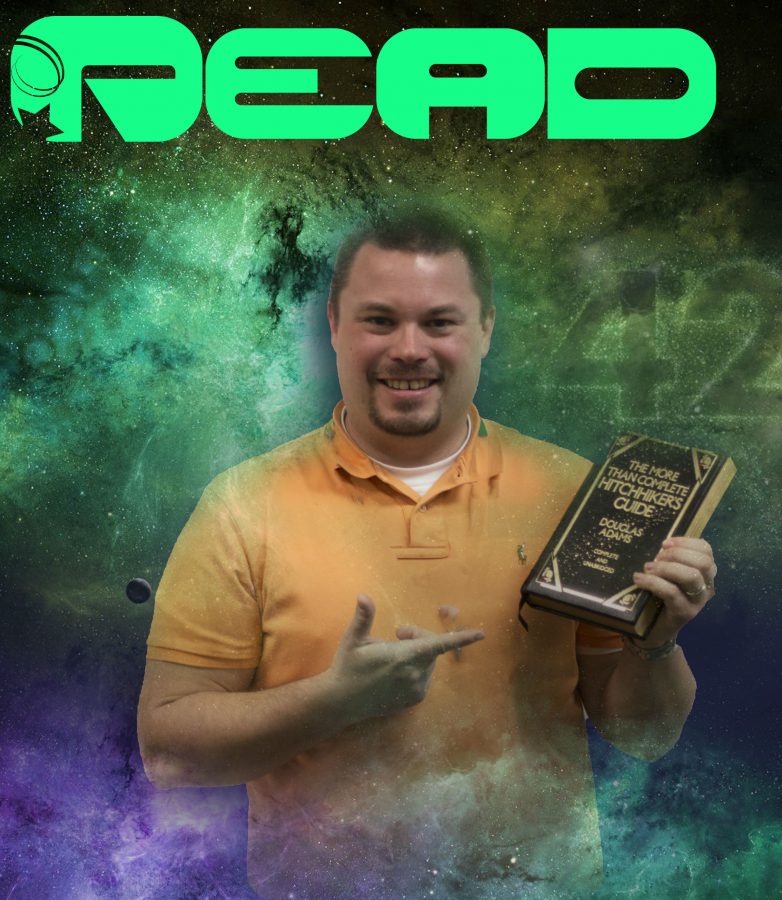 Every year when March comes around teachers and schools everywhere begin to emphasize the joy and value of reading. March is known as Reading Month and this year Howell High School decided to bring awareness to reading in an unique way.
"I think the most important skill any person anywhere in the world can have is to be able to read and understand [literature]," psychology teacher Mr. Greg Talberg says. Talberg selected the novel "A Hanging at Cinder Bottom" by Glenn Taylor. .
Advanced Photography seniors Julia Orlando, Abigail Martin, and Kaden Staley brought multiple teachers together from HHS by capturing them with their favorite book while showing their excitement for reading.
"For kids that already have the interest of reading, now they can look at what their favorite teachers read and maybe find out more about those books. It's putting a connection between teacher and student through a book, that's something that can be mutually shared between them," Staley says.
HHS teachers showed a love for a variety of books from romance to sci-fi. Each poster was individually made. Everyone's favorite book is their favorite for a reason and it sometimes inspires others to read that book too and enjoy it.
"It's my favorite because I watched the movies when I was eleven years old and I fell in love with them. I began reading the books and I became obsessed with Prince Edward Island and all of the characters in the book," English teacher Gabriella DiNatale-Park says. DinNatate-Park picked the novel "Anne of Green Gables" by Lucy Maud Montgomery.
While the teachers had different literary interest, they all can agree that reading is a key skill. Some teachers chose book based off of sentimental reasons or because of childhood memories.
"My mother read that to us as children instead of normal bedtime stories. She would read us all of the Lord of the Rings and sci-fi books, so I became a big fan," math teacher Ms. Ann Donnelly says. Donnelly selected the novel "The Hobbit" by J.R.R Tolkien.
Many kids believe they dislike reading while Mr. Talberg and Profe Riordan just think they haven't found one that strikes their interest. They suggest trying new genres and different authors.
"They just haven't tried the right book yet," Mr. Talberg says.
Kids and teens have to keep reading and cherish literature, even if it means reading multiple books to find one they enjoy. DiNatale believes that teens who struggle with reading should think of it more than just the words on the pages.
"I think they are approaching it wrong because it's like a movie that you can control in your head at all times. I think kids think it's just words but it's more than just words. It's words that you can translate into pictures," DiNatale-Park says.
Make sure to check out the Advanced Photography seniors' reading posters outside some HHS teacher classrooms. These posters aim to create a connection between teachers and students and pick up a book over spring break.
"Anything that emphasizes reading and shines a spotlight on it, is a good thing. People don't read enough these days.They want hear it but they don't want to read it. But reading in the text is so much better, you use your imagination so much more," Ms. Donnelly says.