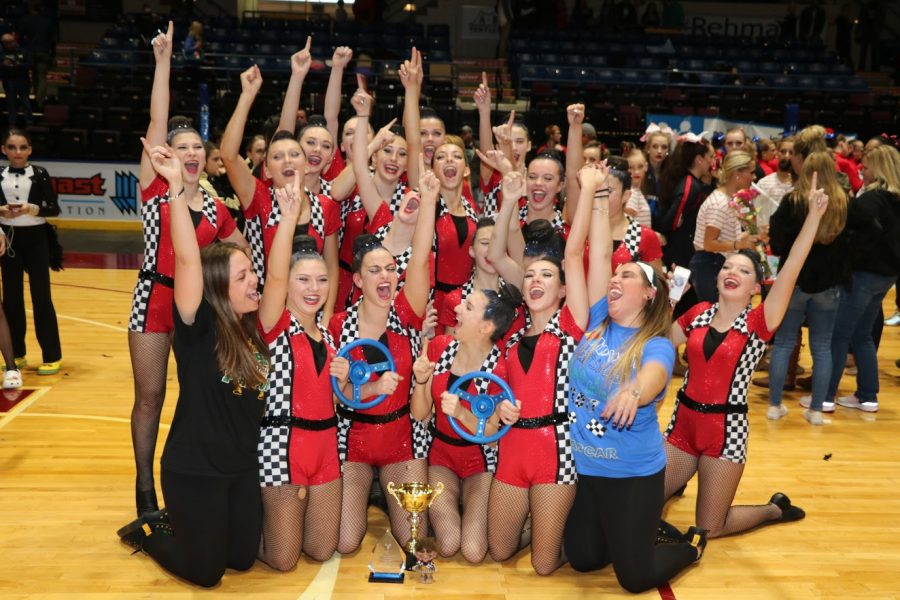 On Sunday Nov. 5, Howell Varsity Pompon team competed in an annual high kick competition.
The pom team practiced religiously in order to prepare, doing three hour practices nearly every day.
"One hundred percent dedication" junior Karra Brown says.
Pom also had a lock in a couple nights before the big event, in order to become closer as a team in the time the competition was nearing.
They performed with a "nascar" theme, taking first for the second straight year.
The team took first place by only a one point advantage.
"Very nerve racking but also super exciting, We're looking forward to future events and are very excited for the rest of the season," junior Hailie Vansickle says.