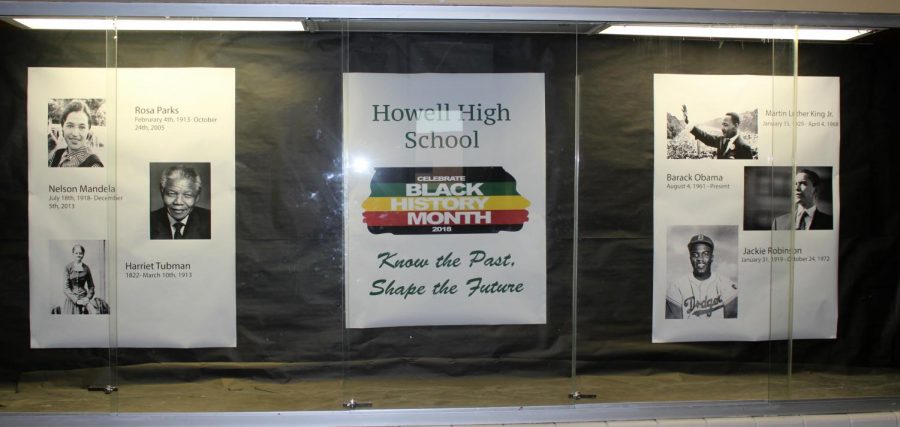 In the 1970's the month of February became known as Black History month, designed to recognize African American achievements and culture. Throughout the month, events have occurred across the nation in honor of African Americans from the past, present, and future.
At the Detroit Institute of Arts Museum (DIA), events were held every day of the month revolving around black culture or past events. This included guest speakers to perform poetry, songs, and motivational speeches. Hands-on activities took place such as art showings and crafts. There were also documentaries about past events revolving around African American lives, and live music, all for free. The museum was filled throughout the whole month with activities and art celebrating black creativity and artists.
All the way down in Memphis, Tennessee, Journi Prewitt, a 17-year-old girl created a subscription box to "inform and inspire" African-American girls called "Black Butterfly Beautiful". Each box had a theme, which was based on the subscribers age, and featured a book with African-American characters, products from black-owned businesses, and other items with inspiring words and imagery.
In Los Angeles, California, there was an African Cultural Dance competition held at Evolution Studios. This included dance classes for $10 varying between athletic dances and cultural dance. Other dance studios also were involved such as: Downtown Dance & Movement, The Loft at Liz's, and California Institute of the Arts.
On Feb. 20 at the Tampa Marriott Westshore in Tampa, Florida, the United Negro College Fund (UNCF) held a luncheon. The event included a speaker discussing future careers through education and hopes to inspire Tampa students to continue their education after high school. It also raises money to support students throughout their academic careers and helps them reach their educational goals.
Last but not least, one of the biggest events of Black History Month was the movie, "Black Panther", being released. Not only did this movie receive great reviews, but had an all black cast. Reviews even go to say the movie has "changed Hollywood forever" and has "inspired young African American children" since many movies consist of an all white cast.
Black History Month is an important and empowering month for African Americans and is celebrated nationwide. Not only is it meaningful for African American culture and history, it is beneficial for everyone to learn and understand others.