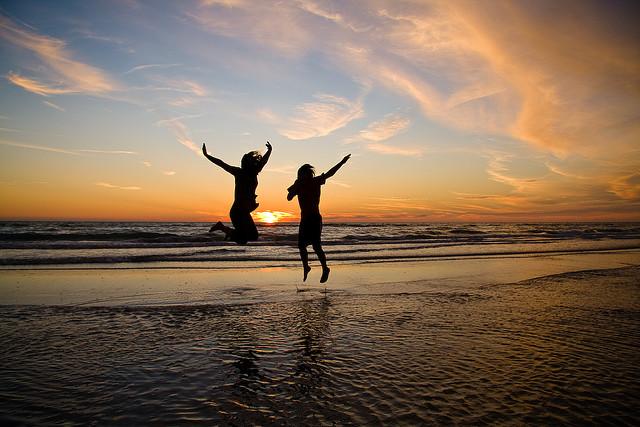 With senior year coming to a close, many HHS students are looking forward to starting their new life chapter, saying goodbye to high school friends and memories. I, however, think seniors should turn to their peers now more than ever. This is the last shared experience I'm going to have with any of the classmates I grew up with, therefore, I am determined to cram in as many adventures as I can this summer. With only a few short months left before fall semesters start, here are some ideas of what I think seniors should incorporate into their last high school summer vacation.
Take a trip to Lake Michigan
Summer is all about the sun and sand, at least for me anyways. I think there is no better way to bond than a day at the beach with friends. Swimming, building sandcastles, and tanning on shore sounds like the perfect day to me. I plan on taking this a step further by making it a camping trip. Nothing molds lasting friendships better than s'mores and ghost stories.
Attend an outdoor concert or music festival
Personally, I have never attended a concert, so I figured there was no better time than the summer before college. Summer is pretty much the only season with weather that allows people to spend countless hours outside, so why not go to an outdoor concert? Tickets are cheaper, there is more space, and nice weather that can only lead to good times.
Take a trip to the zoo
Sometimes, in order to move forward, you need to take a step back. Most of my favorite childhood memories are from the zoo, so I plan on taking a trip down memory lane and visit the zoo. This activity is good for people of all ages, so you can go with friends or family. Admiring different animals and taking pictures with friends sounds like the perfect, carefree summer day.
Revamped back-to-school shopping
Typically back-to-school shopping involves pencils, notebooks, and lots of clothes. But this is the first year we get to shop for furniture! Plan a trip to IKEA where you can browse and buy different dorm essentials and accessories. Have friends help pick out bathroom sets and bedspreads. Since I will be having a roommate, I can focus on buying more decorations and less clothes.
Take road trip around Michigan
Not all of my friends are going to school in-state, so I think it would be fun to tour some of Michigan's attractions. Michigan Adventure, Sleeping Bear Dunes, and Mackinac Island are all experiences you can't get anywhere else, so why not go with friends? Some places might be too far to get to, but events like Balloonfest that are held right here in Howell are also a good time.