Highlanders unable to sink Pinckney's ship
Pirate Stadium set the stage last Friday for a showdown between to Livingston County teams, Howell and Pinckney. Both teams looked to right their seasons after disappointing starts to both. Pinckney controlled the majority of the game and Howell was able to rally late, but when the final buzzer sounded, Howell fell short to the Pinckney Pirates, 27-20.
"We didn't play as well as the week before. We didn't have the fire beneath us and the want to win. We came in with our heads too high." Said sophomore Howell high school guard and nose guard Wil Manson.
Pinckney came out of the gate flying, quickly breaching Howell's secondary with two early long touchdown passes by quarterback Josh Hess. Pinckney's quarterback gave Pinckney an early confidence that carried through the game.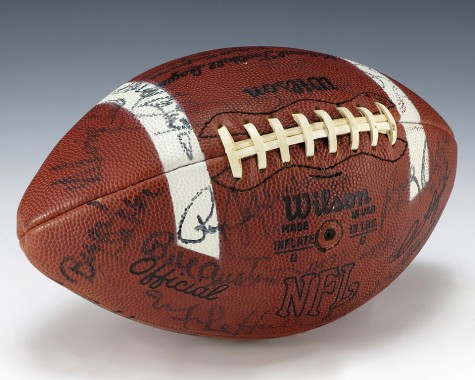 However, Howell was not down for the count. Senior Evan Siemen managed to keep Howell within sight of the Pirates. He rushed for touchdowns in the second and third quarters and received a short touchdown late in the fourth to make the game close.
Despite this, Siemen did not beat Pinckney's senior Joel Blankenship. Blankenship had a run midway through the fourth quarter, rushing 65 yards for the Pinckney touchdown. This late score of such importance put the Pirates up 27-13 with 6:39 remaining in the game.
The following possession, the Highlanders managed to drive down the field with help from Evan Siemen and junior quarterback Brett Chaperon. A late connection between those two with the extra point put the game to 27-20 with 36 seconds left.
"Losing comes with the game; it's going to happen to all of us. Against Pinckney we didn't do enough right things to make us win, which is what the game comes down to," Varsity football player senior Tyler Rhodes says.
This set the scene for an onside kick to make or break the game. Pinckney recovered the onside kick and all that was left for Pinckney to do was to take a knee and wind the clock down.
With the knee taken, both teams moved into the season with a 1-3 record. Howell must rally from this loss in order to defeat KLAA West Division leader, Grand Blanc (3-1).
"We aren't going to give up. We practice harder than we play, we are going to make some changes and get right back at it. We won't stop until we achieve success," Rhodes says.