November's Co-op student excels at work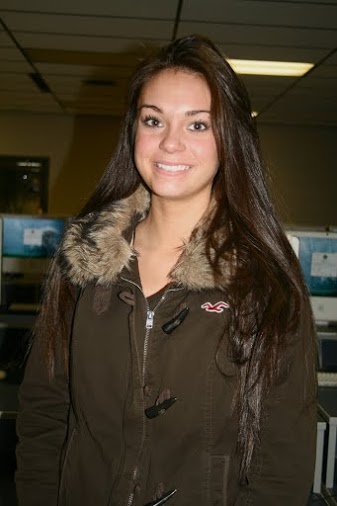 Many business participate in the Howell High School work-based learning program. One of which is where senior Darrian Fielding works, Studio 103. Fielding has worked there as a receptionist for six months.
"I love working there. I like the people I work with a lot." Fielding says.
Fielding enjoys hanging out with her friends in her free time and is very social.
Fielding says that she feels proud to have earned this award. Several students have been nominated for it. All their bosses or supervisors have to do is fill out a form telling why they think the student deserves the award and what skills, knowledge, and/or work habits they have that make them an outstanding employee. Students who are chosen win a $10 gift card to the Kilt Shack.
"It's just a way to recognize the students for outstanding performance,"  Mrs. Teri Brewer, co-op coordinator says. "Students are so placed in paid or unpaid positions. It allows student's supervisors to nominate them for their performance."
The previous coordinator started the program and Mrs. Brewer started the student of the month program in 2008. Since then there has been an increase in how well students perform in their jobs and internships.
"The program is a way for students to explore a career." Mrs. Brewer says.
Fielding's boss, Danielle Engerson, has co-owned Studio 103 for 11 years. She hired Fielding sometime around June.
"I never have to ask her to do things, she just does them. I have nothing but positive things to say about her." Engerson says
Engerson says that Fielding is friendly and good at what she does. Engerson says Fielding is friendly and had excellent customer service.
"She's sweet and we love her." Engerson says.