Meet the cast of Cinderella
Cinderella played by Mary Laituri
Cinderella will be performed by junior Mary Laturi. Her hobbies include dancing, singing, and playing her ukulele. Laituri is a vegetarian and enjoys veggie sushi and quinoa. Her future plans include either working with the arts or being a kindergarten teacher. Laituri is excited to not only to be the lead but also to be a princess. Laituri looks forward to positively encouraging everyone on the cast and make a connection with them.
"I want everyone to feel included and like they matter because they do," Laituri says.
Prince played by Lou Bisio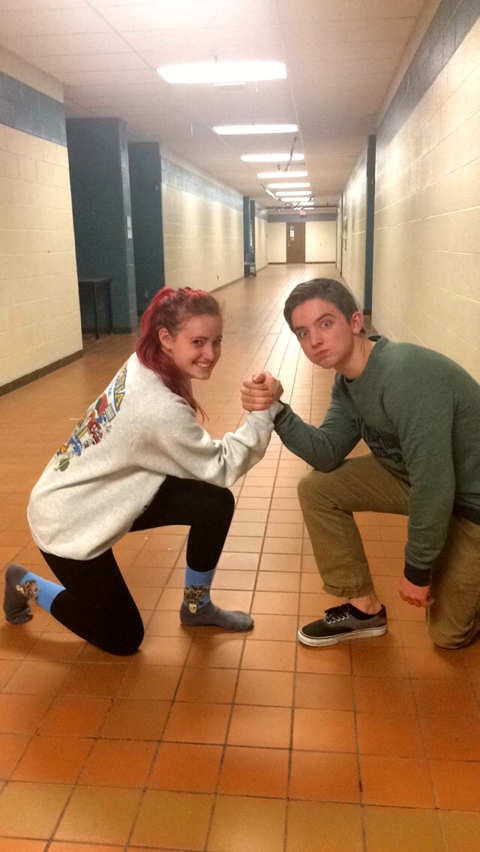 The part of the prince will be performed by senior Lou Bisio. His hobbies include theater, comedy, and he enjoys a pizza stick from Jonna's. He plans to be a stand up comedian in the future. Bisio auditioned for this role to gain a new experience. Previous to this role, he only sang a little bit and has never danced before.
"I wouldn't say I'm inspired by an individual but I guess Drew Laughner," Bisio says. " I met him in drama and I think I stayed in the program because of him."
Stepmother played by Bridget Wilkin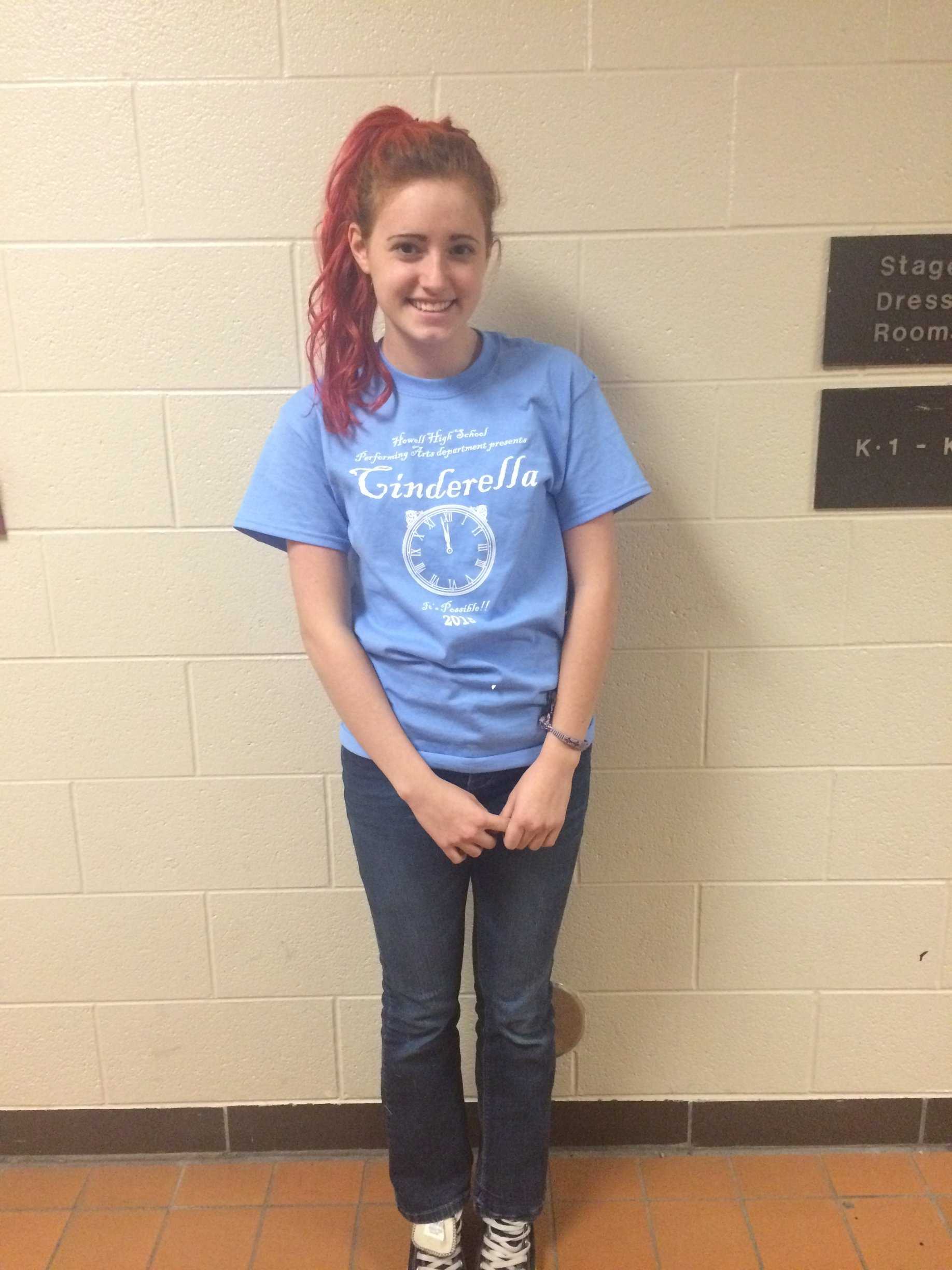 Senior, Bridget Wilkin will be performing the stepmother. Her hobbies include acting and drama. She enjoys pasta and hanging out with her friends and puppy. She plans on being an actress in Hollywood. Wilkin finds this role to be important to her because she loves theater and anything to do that's involved with theater. Wilkin originally pictured herself as one of the stepsisters.
"I'm actually really surprised and happy with, not surprised I knew I'd have fun one way or another," Wilkin says. "I'm happy with being stepmother because I wasn't expecting it and it was so much fun."
Stepsister played by Amanda Bock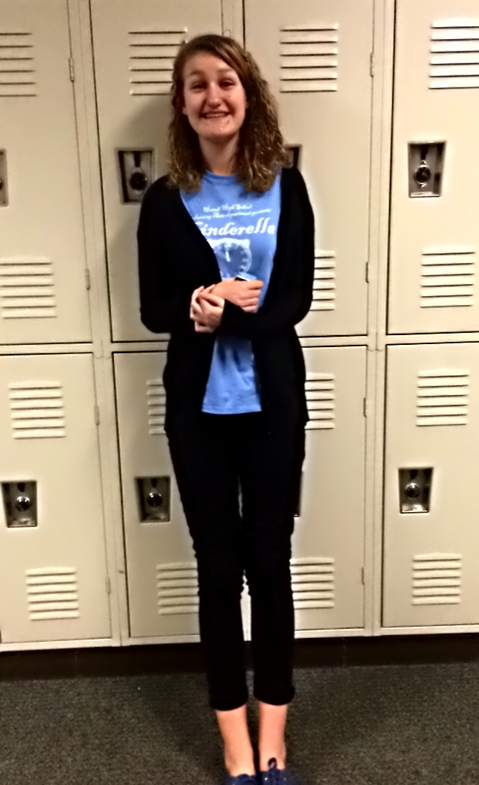 The part of the stepsister, Joy, is being performed by sophomore Amanda Bock. Her hobbies include drama, horseback riding and all forms of art. Bock was waiting for a role that she would enjoy so she auditioned for it. Bock found her love of theater when her mom got her and her sister to do it to become more sociable. Bock finds this role to be important to her because she loves to make people laugh.
"I feel really blessed to be in the show," Bock says. "I feel so much more busy and I'm exhausted but I'm happy."
Stepsister played by Becca Bishop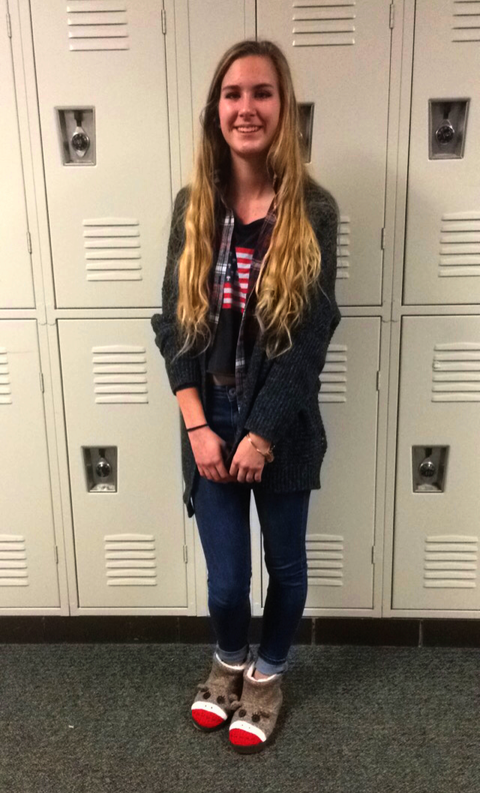 The part of stepsister, Portia, is being performed by junior Becca Bishop. Her hobbies include choir, guitar, ukulele, and shopping. Her future plans include majoring in fashion merchandising and minoring in theater. Her biggest inspiration is her younger brother, Nick Bishop. Bishop states she has been the lead in many productions, which inspired her to audition. Bishop enjoys making people laugh and the comic relief of Cinderella. Bishop found her love of theater when she did crew for 13th The Musical in 6th grade.
"Seeing the actors from backstage made me want to be onstage," Bishop says.
Fairy Godmother played by Megan Kramer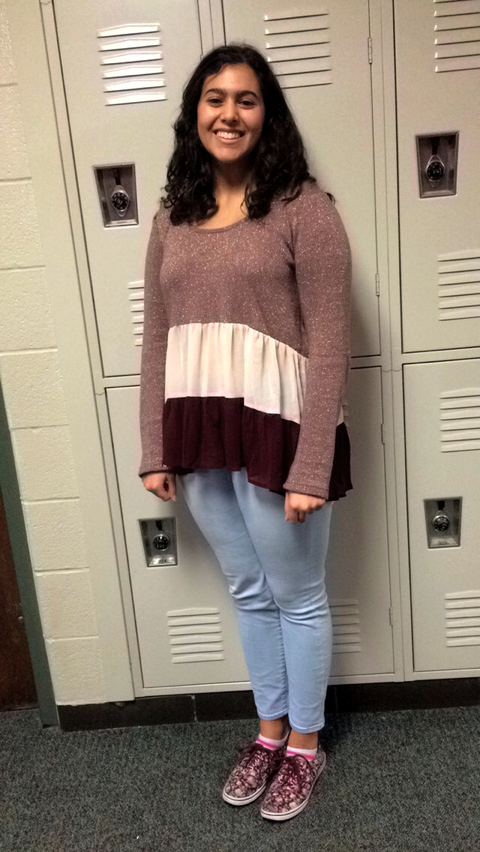 The part of the fairy godmother is being performed by senior, Megan Kramer. Her hobbies include singing, drama, and painting. Her future plans include going to a university for vocal music education. Kramer finds herself to be similar to her character because they are both quirky and loving. Kramer loves the story of Cinderella which led her to audition. Her biggest inspiration is Howell High School's choir teacher, Mr. Rod Bushey. According to Kramer she looks up to the choir program Mr. Bushey built and hopes to have one like it someday.
"I just feel like I've created friendships and experiences that I would have never gotten if I hadn't been in Cinderella," Kramer says.