Insight and the importance of off-campus courses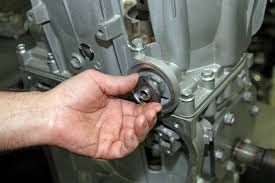 Howell students have many off-campus classes available to them such as Construction Trades, Graphic Communications, Cosmetology, and Advanced Automotive Technology. Each course is taught on other campuses surrounding the city of Howell. Next year students should know the pros and cons of enrolling in these classes.
"Most people learn better with hands-on projects because they get to experience the problem and find the solution altogether," Construction Trades instructor Mr. Leahy says.
Students are given the opportunity to take on a whole new experience with these classes. They are able to learn in a hands-on environment, create new friends, discover new talents within them, and encounter real life obstacles. In Construction Trades, students spend the entire year building a house from the ground up. In most classroom settings, students are unable to possess this level of control. It provides them with more responsibility and better prepares them for their future.  
"The best part about having an off-campus class is that we get to be outdoors and we get to know more people [from other schools]," senior Dylan Baxter says.
Another benefit to off-campus classes is that it allows students to inquire about skills they may not have known they ever had. It gives them some career direction and helps them think about where their future may be headed. Everyday, students in Cosmetology, Adv. Auto Tech, Construction, and Graphic Communications perform textile projects with the subject they're learning of. Such as working on engines in Auto, or doing hair on models in Cosmetology to printing their creations in Graphics.
"[My off-campus class] offers me a chance to take a class not available at Howell High School and it allows me to learn different things to do with graphic communication, along with meeting tons of new people," senior Garrett Stamper says.