2016 Prom ticket information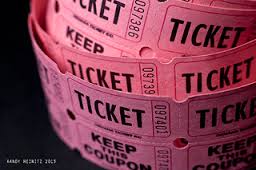 UPDATE: Ticket sales will be extended to Tuesday, April 26!
Prom this year will take place on Saturday, May 7. Tickets will be sold at all lunches for $50 each the week of April 18-22 ONLY. Tickets will not be sold at the door, so don't forget to bring your money to school!
"Time is running out to purchase your prom tickets, so don't forget! You don't want to miss out on this great senior event," senior Student Council member Janelle Meininger says.