Lighting up Howell for the holidays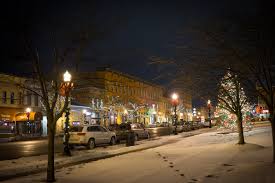 On Friday, Nov. 24, come join the Howell Area Chamber of Commerce Foundation as they celebrate the beginning of the Christmas season for their 34th annual Fantasy of Lights extravaganza.
At 3 p.m., the festivities will begin at the historic Howell Opera House; the Fantasy of Art will display handmade holiday crafts that will be for sale throughout the weekend, and an included tour of the Opera House can be given there as well.
At 4 p.m. on State Street, by the Livingston County Courthouse, refreshments and early holiday shopping will fill Christmas alley.
Following at 4:30 p.m., musical performances will take place at the courthouse and also in front of the Howell Carnegie District Library.
At 6 p.m., the fantasy 5k will begin and at 7 p.m. the Fantasy of Lights parade will begin. It will include decorated floats from different clubs, sports, and organizations with colorful lights filling the streets. There will also be marching bands and a special visit from Santa Claus to top off the night.