Rally hosted in downtown Howell
On Saturday, Jan. 27, a rally dubbed March Against Fear, was held in downtown Howell to protest racism in the community. It was organized by Ms. Colleen Turk and Ms. Kasey Helton, both are members of the organization Citizens for Unity.
"[We thought] somebody needs to do something, we need a visible stance that supports our minority community," Ms. Helton says.
This rally stems from a recent event in the Howell community. Posters promoting the militant group Patriot Front, were placed on cars outside of the Historic Howell Theater during an event raising money for the charity Sikhya. This charity focuses on providing girls in India with an education. The organizers of the March Against Fear raised more funds for this charity, totalling $135 in cash donations.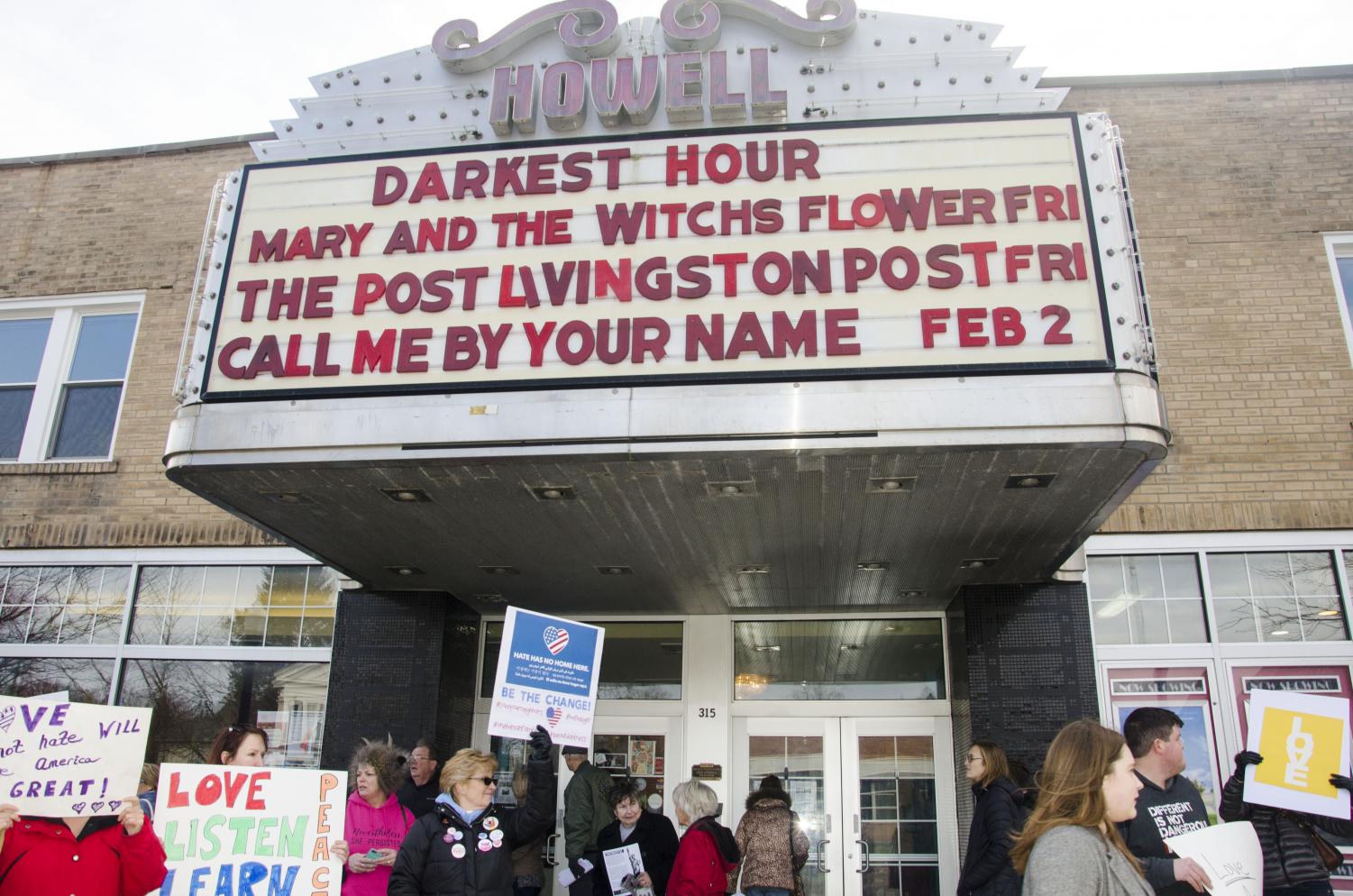 "[I hope] a conversation is started so people start educating themselves," senior Vesa Kastrati says.
The rally started at the Howell Carnegie Library where identical posters were found earlier that morning. Marchers then walked down Grand River to the Howell Theater where the posters were initially found. Once there, marchers showed off their signs to passing traffic, and received brief speeches from both organizers.
"We will keep moving forward, we will keep moving on, we will not be silent," Ms. Turk says.
This event was advertised as a family event that would include everyone in the community. Marchers of all ages joined to show unity within their community against these posters found downtown. The marchers wanted community members to know they are welcome in this community and that there will be no toleration of hate in the Howell community.
"This is what a democracy looks like… If I don't speak up I am complicit in what is happening," community member Ms. Emily Duthinh says.
There were approximately 120 people at Saturday's march. Many march attendees sported signs. The signs read things such as, "to know a person different from yourself is one of life's greatest gifts!" and "our lives begin to end the day we become silent about things that matter."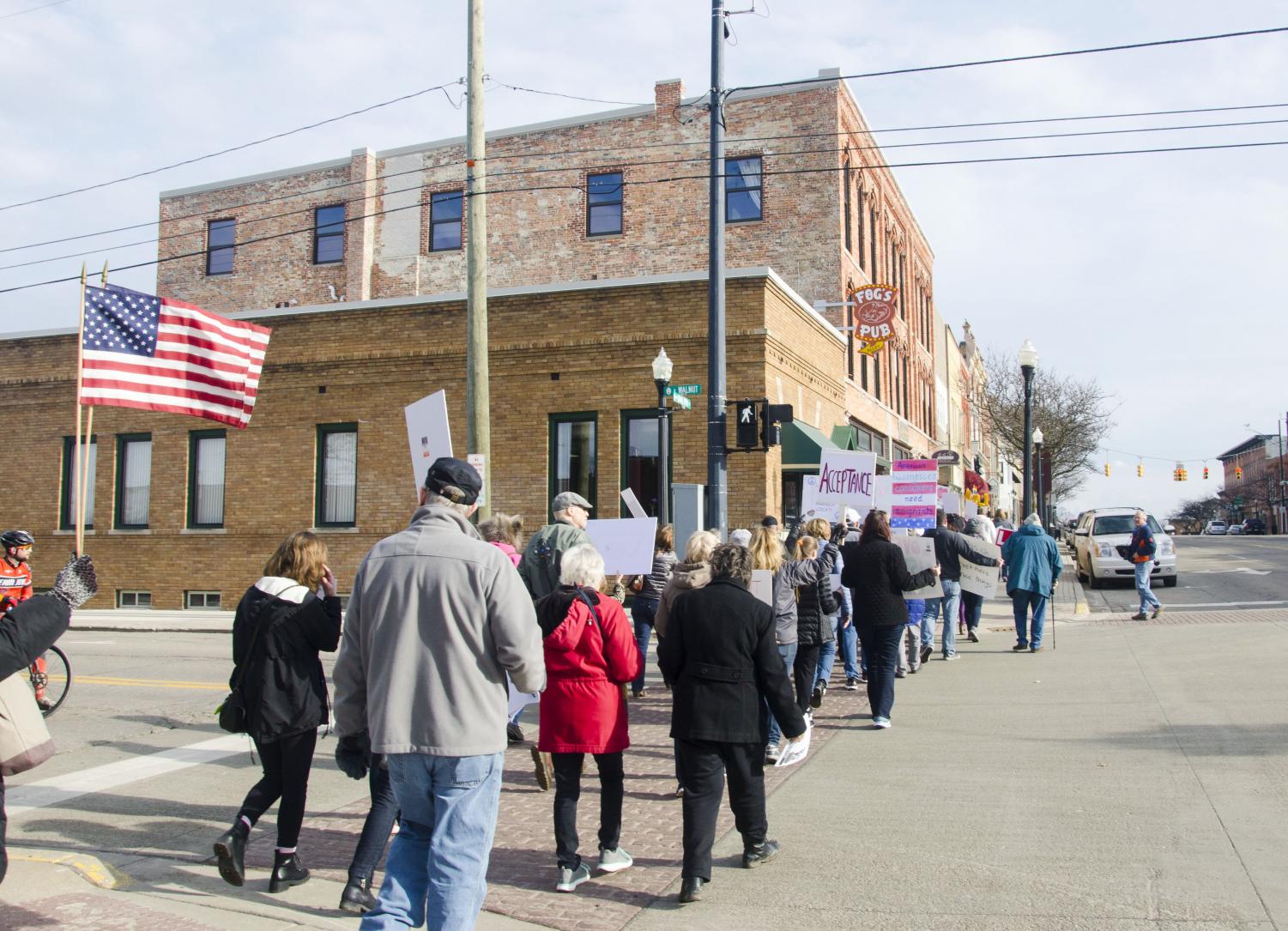 They also handed out several flyers to people walking the streets who wanted to learn more about the march and its purpose as they chanted " Ain't no power like the power of the people cause the power of the people don't stop" down Grand River.
"We live in Howell, we're proud of Howell, this doesn't represent Howell and we don't want any part of the fliers, the bad stuff that was put up, we gotta speak out, we won't be complicit," community member Ms. Jennifer Lamb says.
The name of the march, March Against Fear, was inspired by a movement launched by James Meredith during the civil rights movement. On the second day of the march, Meredith was shot and the march was picked up by Martin Luther King Jr., and several civil rights organizations. The inspiration was in hopes of establishing the same solidarity that was shown in 1966.
"The people in this community need to see that wherever there is racism, wherever there is white nationalism, wherever there are cowards who would seek to revive an evil movement that history was banished to the dustbin, there will be people right here in Livingston County who will be present to speak our voice and counteract darkness with love and support," Ms. Helton says.