Fundraiser 5K to benefit local charities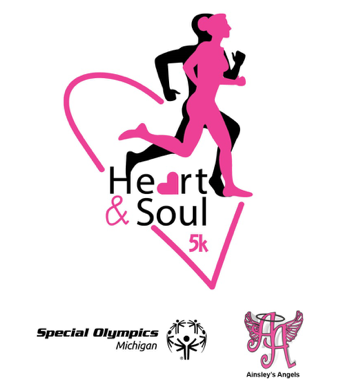 Sunday Oct 7 at Howell High School, Running Lab in Brighton is hosting a 5k walk or run to benefit Special Olympics Livingston County and Ainsley's Angels in Southeastern Michigan. It is $30 to sign up and all proceeds go to these two local nonprofit organizations.
Special Olympics is an organization that provides year round sporting events for those with intellectual disabilities. Created 50 years ago, Special Olympics is thriving all around the globe, teaching people the importance of physical fitness, teamwork, and the courage to push through tasks.
"Special Olympics gives the greatest athletes in the area the opportunity to compete on a high level," marketing and events manager Brenna Wheeler said.
Lane Heximer, an athlete for 12 years and in 2016 was named Michigan's Inspirational Athlete of the Year, comments on his love of Special Olympics.
"I do Special Olympics because it brings people together and makes you feel like you're apart of a family," Heximer said.
Ainsley's Angels was created by Kim Rossiter for his daughter Ainsley so she could participate in races like her dad. Ainsley was diagnosed at birth with a terminal illness that progressively would paralyze her. They bought a wheelchair built for running and entered every local race they could.
Even though Ainsley passed in 2016, the organization has kept going in her name, as Rossiter started to raise funds for more wheelchairs so more could participate. Now a nationwide program, it has just recently started here in Michigan by PJ Sapienza.
"They (the riders) can feel the excitement of the starting line, the wind racing through their hair, and the joy of completing a race," Sapienza said.
Running Lab is a store that sells shoes and other running accessories. By hosting this event they hope to inspire members of the community to become healthier versions of themselves.
"We are honored to support this fundraising event and others for these two charities throughout the year," Wheeler said.