2018 Michigan midterm election results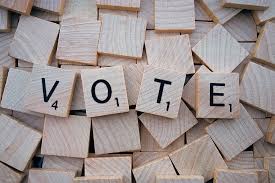 Tues, Nov, 6, the state of Michigan held its 2018 midterm election. The newly elected Michigan state governor of the next four years, succeeding Rick Snyder, is democrat Gretchen Whitmer. The election resulted in Witmer's defeat of republican Attorney General Bill Schuette in the race. The new US senator, as of the election, will soon be Debbie Stabenow, who beat republican newcomer John James.
The first proposal of this election was the legalization of marijuana for recreational use. The notion was successfully passed. The legal age of marijuana utilization in Michigan, as of the election, is 21. The legalization was allowed in order to make purchasing more convenient for people who have been unable to acquire medical cards for marijuana usage in the past, however, it still remains illegal to drive under its influence.
Another proposal, also allowed to pass involved anti-gerrymandering. This proposal will change Michigan's political lines that are drawn for congressional and state legislative districts. Therefore, this proposal will provide accuracy among the districts.
A third proposal was which succeeded in passing, addresses Michigan's election law allowing same-day voting registration. This makes it so people do not have to be registered in advance to the election, but can register the same day. This will increase voter turnout as well, for those 18 and up.
After officially in office, it is likely that compromises will be made in order to have both republican and democrat parties work smoothly alongside each other.