Howell football takes home first victory of the year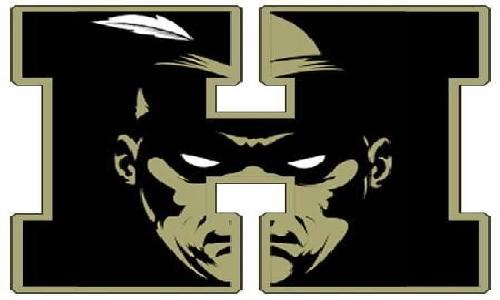 After an underwhelming 0-2 start to the season, there was no doubt that the Howell Highlanders varsity football team needed a win to get their season off the ground. Going up against the Northville Mustangs that were just 1-1 through two weeks, seemed like a must win. However, being the first home game of the year for the Highlanders and the annual white out, there would be no lack of energy in the stands.
"[Being at home] is unbelievable; playing with the band, and the students section… just having the crowd and my team behind me, it's motivating," running back Jonah Schrock said. The Highlanders were able to capitalize on the home field advantage in the first half.
With a scoreless first quarter in the books, Howell dominated the second quarter, getting out to a 20-0 lead following a trio of rushing touchdowns. The running game was hitting on all cylinders, and the defense was shutting down the Northville offense. The Howell offense mainly revolved around senior backs Jonah Schrock and Bryan Greene running the football, and it was working to perfection. Both would go on to finish with 194 and 92 rushing yards respectfully, and two touchdowns each.
"There were lots of good things, lots of bad things, but we just needed to keep our foot on the gas pedal," Schrock said of the first half. "Things started to turn around when we realized we could move the ball and we were moving it well, and we just needed to keep doing what we were doing."
With the exception of a Northville touchdown in the third quarter, Howell continued to play well in the second half. Up until the final minutes, Howell held a convincing 27-7 lead, leaving no doubt that they came to play. Northville rallied late, but it was too little too late for the Mustangs. Finally, with under two minutes to go, senior linebacker Peyton Ward's third interception of the game sealed the win for the Highlanders. 
"Peyton did a nice job of being Johnny-on-the-spot and making good plays. We got some pressure on the quarterback and forced the quarterback to move. Peyton did a good job of jumping the ball," Howell coach Aaron Metz said.
By the end of the game, Howell had just about worn out their turnover chain, forcing Northville quarterback Tyler Peterson into throwing four picks. Overall, neither offense sported much of a passing game, only Howell was able to compensate with their running game. Howell is hoping to carry this momentum into their game against Novi this week. There's still work to do, but this win was a step in the right direction, and could be the spark the Highlanders needed to catch fire.