High School Football Scandals?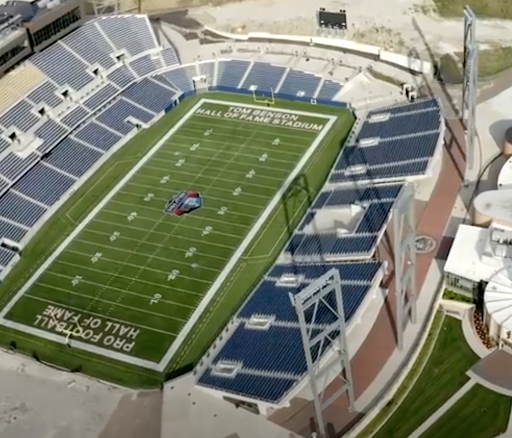 High school football is finally back in action. Perhaps the biggest news around high school football thus far has stemmed from a game aired on ESPN featuring the football powerhouse IMG Academy Ascenders. After securing their first win of the season against American Heritage 35-15, they were set to play the Bishop Sycamore Centurions for their week two matchup on national television.
IMG Academy, who was ranked second in the country, traveled from Bradenton, Florida to Tom Benson Hall of Fame Stadium in Canton Ohio to face the hosting Centurions.
The Ascenders, who have at least 25 players with D1 offers, went 8-0 in 2020, winning all their contests by at least 27 points. Bishop Sycamore went 0-6, but claimed to have a handful of D1 bound athletes. The game was supposed to have lots of high level talent, and there would be tons of eyes on ESPN.
The start of the game seemed to be normal, but as it got closer to halftime things seemed a little sketchy. The announcers of the game realized that there were players for the Centurions not listed on the roster they were given. Bishop Sycamore also was not listed under the Ohio High School Athletic Association, and some players were over the high school age limit, making many question whether they were a real high school. 
Bishop Sycamore head coach Ron Johnson scheduled his team to play two games in three days, saying that their program had a regular high school team to play Friday and a national team to play IMG on Sunday. Coach Johnson's claim was later proven false, and was dismissed after the teams 58-0 loss. Further investigations showed that Johnson also had an active arrest warrant. 
More information regarding the team was released in the following days. Despite all the previous claims, starting Bishop Sycamore quarterback Trilian Harris elaborated on the school's existence. "Us being a fake school is not true. We are not your traditional High School that goes to school 7-8 hours a day. We get up everyday at 5am, workout, practice, school, practice again and then meetings… we are on a building stage and looking to do something great with it," Harris told Hayes Fawcett.