Booster Shots for the Delta Variant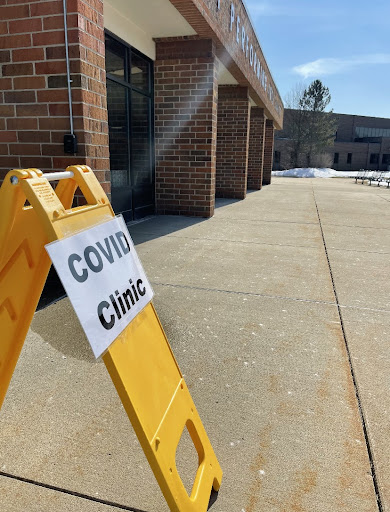 With the new Delta Variant of the COVID-19 virus, the companies behind the vaccines, Moderna and Pfizer-Biotech, have made a booster shot. The shot has yet to be recommended by the Advisory Committee on Immunization Practices or approved by the Food and Drug Administration. Vaccinated people can get the booster shots after eight months from their second dose. People who received the first wave of vaccines will be the first to get the shots. 
"If the FDA authorizes and ACIP recommends a booster dose, people who were first to receive a COVID-19 vaccination when they became available in early 2021 (e.g., those who are most at risk) are likely to be the first people eligible for a booster. This includes healthcare providers, residents of long-term care facilities, and other older adults," the CDC said regarding who will be eligible for the booster shot. 
Upon returning for the 2021-22 school year, Howell High School followed the recommendation of the Livingston County Health Department and is not requiring masks. Along with this also came a new quarantine policy: if someone is vaccinated, they are required to wear a mask for ten days after the last exposure. If not, a 10-day stay-at-home quarantine is in place. 
"The Livingston County Health Department strongly recommends that all eligible students, teachers, staff, and household members get the COVID-19 vaccination as soon as possible when supported by their medical advisor." Howell High School stated. "Moreover, please keep in mind that the key strategy for uninterrupted learning is through achieving high levels of COVID-19 vaccination within our community."
Some of the vaccinated students and teachers are skeptical about the booster shot. Some believe that they shouldn't have to spend the time getting another shot, while the others want to get the shot in order to stay safe from the delta variant. The variant has shown to affect the younger generations more than the first wave.
"When the first set of people get the shots I think I might be comfortable based on the results of that. It took me a little bit to feel okay getting the first and second doses. But I have asthma and the news about the variant is starting to worry me with the hospitalizations. I'm worried but at the same time, I would need to look for more research about it," a junior at Howell High School said.
Caption: Earlier this year Howell High School became a Covid Vaccine clinic for the first two doses. 
Picture Credits: Valerie Carpani