Class President works to connect HHS students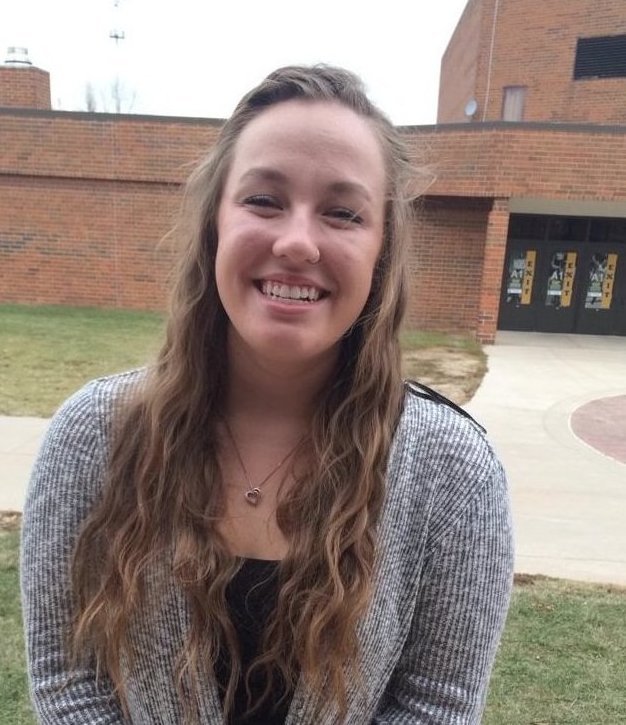 Rachel Cichon, Editor-in-Chief
January 28, 2015
For the majority of students, senior year is one of the busiest, most stressful and most monumental times of their lives as they fret over college applications, scholarships and Prom. For members of student council, this workload only increases as they plan events and raise money for their class. Despite this, senior Kaitlin Rolli, president of the Class of 2015, devotes her time to effectively leading her classmates and crafting a positive school experience.
Rolli was first elected to student council in middle school. She felt it was an enjoyable experience and when nominated to represent her class again in high school, readily accepted. As a freshman, she was voted Class President, a position she has held for all four years of high school.
"I knew I wanted to be a part of something that was more than the average student experience," Rolli says. "As president, I have more opportunities to see the influence I can have on my peers and community."
Rolli's role as president includes running meetings held between the 20 members of student council, staying in contact with adviser Mrs. Andrea Brady and members of the community regarding upcoming events, and contacting members of the student body to hear their opinion on matters.
"I love working with Kaitlin. She's a very good president. She's very social, she knows a large amount of the student body and that's very helpful," Mrs. Brady says.
Rolli believes involving the student body as a whole is an important task, as Student Council is supposed to represent the entire class, not just a select few students. To combat this, she tries to discuss events and plans with her peers in order to satisfy as many students as possible.
"I feel like a lot of people try to leave matters to the council, but I think it's important to involve the whole student body because we're not doing it just for the 20 of us, it's for the whole school and community," Rolli says. "We want everyone to have the best experience possible and so I want everyone to be included."
Rolli has expressed her skill in leadership in multiple areas of the school besides Student Council. She is a member of Leadership, Link Crew, National Honor Society and We the People. She was recently a chairperson for the Homecoming Parade and is a mentor to a few freshmen.
"Working with Kaitlin has been fun and entertaining. She's a great leader," Dylan Lester, senior and student council member, says.
The members of student council have formed a bond throughout the years of working together. Being a member includes more work than the occasional meeting. Each year, student council holds a Lock-In at school, builds a float for the Homecoming Parade, plans events and raises money for Prom. The organization also takes opportunities to help those in need such as by participating in the National Day of Caring and doing "Stuff the Bus" during the holiday season.
"Student council is more to me than an extracurricular. I consider the people in it as my family. We have to work together, despite differences, because we're all reaching for a common goal. It's important we stay focused and don't become influenced by negativity," Rolli says.
Rolli credits her success to herself and her ability to lead. She believes that she has the qualities necessary to achieve her goals as president because she has a wide array of friends and can connect with different people throughout the school.
"I take advantage of the fact that I know I'm capable of making a difference," Rolli says.