HHS students advance to semi-finals in Entrepreneurship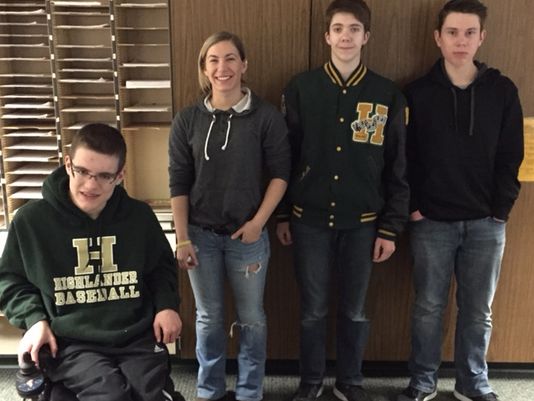 Two weeks ago, Howell students Travis Waker, Matt Henton, Robert Kempasty, and Jaimie Wilson entered the semi finals for a nationwide entrepreneurship contest.
The event is sponsored by Microsoft and this year over 750 applications were sent in. The goal was to inspire creativity and innovation in the highschoolers.
"We were very surprised to see we got into the semi finals seeing all the other teams great work. We were very excited to receive the news," sophomore team member Robert Kempasty says.
With a prize of  2,000 dollars for the team and up to 500 for the district the incentives were high.
"We decided if we did win the money we would divide some of the money between us and donate the rest to charity," Kempasty says.
Each team was tasked with creating a 60 second commercial for their innovative product.
"Our idea was an app that promoted volunteering in the community by giving positive and motivational support to the user and giving local listings for community service events and times," Kempasty says.
Because of technical issues with Windows Moviemaker the team was not able to turn their submission in.
"We were all really disappointed to see that something we worked so hard on couldn't even have a chance. It was a very sad way to lose," Kempasty says.
Members and friends of the team alike were disappointed by the outcome. However, they are hopeful in the success they potentially could have had.
"I heard about this, I personally knew one of the team members and it was really heartbreaking to hear I know they all put a lot of time and effort into this. I wish they could have sent it in, I'm certain it would have got first," sophomore Randy Walker says.
But with this being a annual event there will be chances in the year to come.
"I hope next year nothing like this happens I know we have some awesome students with really cool ideas that should be shared," sophomore John Kuzmich says.