Freshman compete in Odyssey of the Mind
Creative and spontaneous problem solving, teamwork, and regional, state, and world competition are what some of this years class of freshmen expected when they entered into Odyssey of the Mind.
According to the website, Odyssey of the Mind  "is an international educational program that provides creative problem-solving opportunities for students from kindergarten through college." Thousands of teams throughout the US and 25 other countries participate.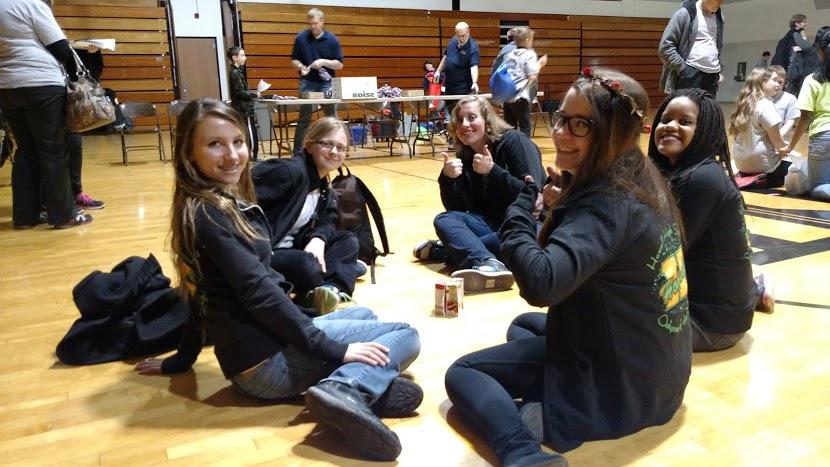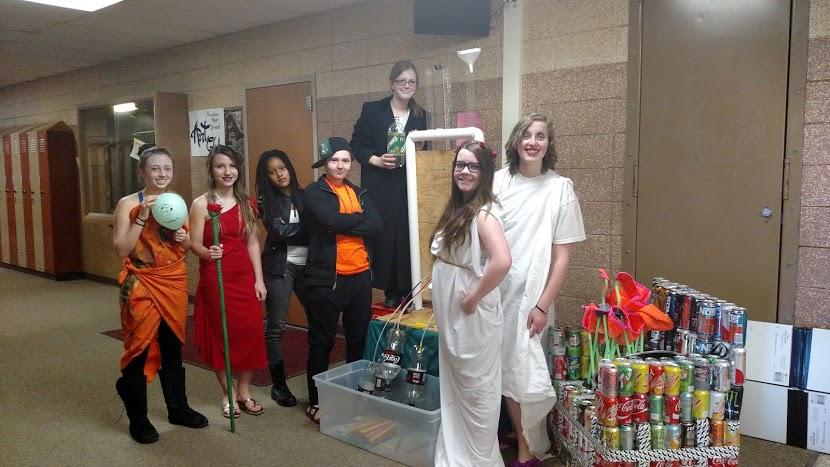 This is the first year that Howell High School has put together an Odyssey of the Mind team for several years. The idea was introduced to co-advisors Ms. Michelle Janiga and Ms. Mary Jane Shafto by freshmen Anneli Schlacht and Kylie Stone.
"It's a creative thinking club where you're given a problem and you have to solve it with a skit, usually." Schlacht says, "It has a lot of different aspects. You can have a more artistically minded person design props and a more linguistically minded person write scripts."
The team competed and won first place in regionals on February 28 and will be continuing to states where they will compete against other students in 9-12th grade. The competitions have two parts, a long term problem and a spontaneous problem. Spontaneous problems are verbal or hands on. This year's team's long term problem was Pandora's Box which they had to make a skit out of. They performed this at regionals and they'll be performing it again later this month at states.
"It's really nice, especially at the competitions. They're not in your face competition," Stone says.
Anyone is able to participate and at this point there are no requirements to join. The team meets on Thursdays in either Ms. Janiga's or Ms. Shafto's room and also at each other's houses throughout the week.
"I hope that the team will enrich their creative problem solving skills while having a great deal of fun." Ms. Janiga says.