Applications available for potential NHS students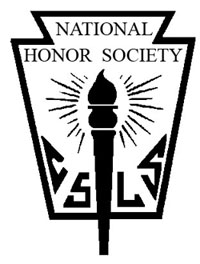 This year's applications for the National Honor Society (NHS) are due by Friday, March 27. Applications can be picked up in the main office any day. Applications should be turned in to to the main office when completed. An essay that displays all of your best qualities is also due with your applications on the 27th. In order to apply to become a part of NHS, students must have and maintain above a 3.5 GPA.
NHS is a great way to show all around excellence and leadership. Due to its encouragement of charity and leadership, being a part of the NHS is one of the best things that a college or university can see on a student's college application. If a student has above a 3.5 GPA, applying for the NHS would be very beneficial for their future, so it doesn't hurt to try as there are no fees in applying.

If selected to become part of the NHS (a selection made by the faculty selection committee and the school faculty), students are expected to meet its requirements of 15 hours of community service per semester, participation in 2 NHS sponsored events, and 2 hours of school tutoring per semester, all while maintaining above a 3.5 GPA.