Senior Survivor: Day 2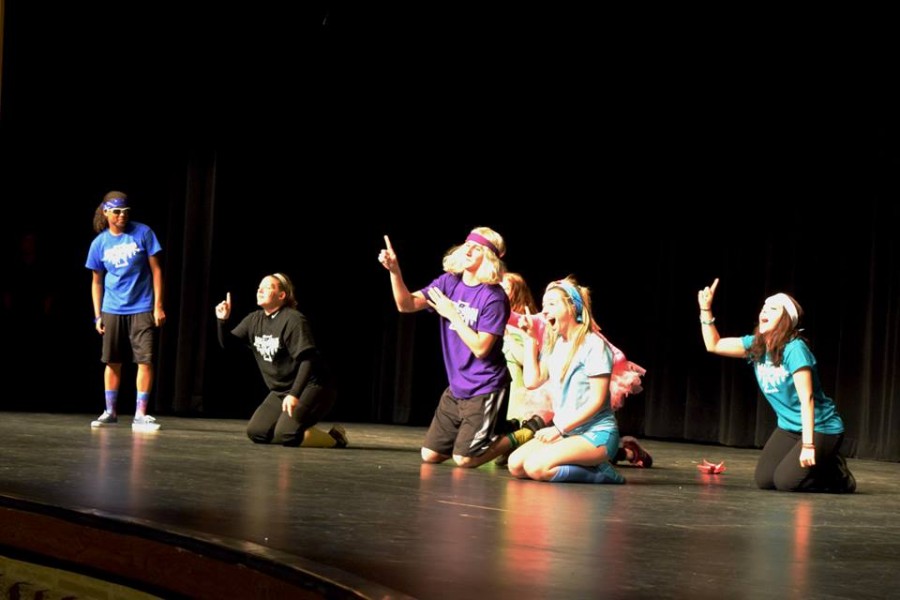 Rachel Cichon, Editor-in-Chief
April 28, 2015
The first Survivors to go turned out to be Team J-Terry Swerve and Team Morse Code. Despite this, Diana Morse returned and performed with the rest of the Survivors at the Highlander Awards. Before the event, the Survivors had some down time, visiting the baseball field for donations and eating food donations from Aubree's and Tomato Bro's.
Monday evening kicked off with the first annual Highlander Awards. As people arrived at the Highlander Awards, they stated the survivor they were coming to support and the $5 admission fee went into their bucket. Team Mad-Dog made the most from the awards.
At the awards' culmination, the two teams of Survivors each performed. The first team, which consisted of Team Acky, 1sht, E-Web, Perkins, Belcher and Kinder did a dramatic dance to the "Circle of Life" trap remix. The second team, which consisted of Team Sheridan, Mad-Dog, Branflakes, Morse Code, Cunningham, La$agna and Betz who danced to "Girls Just Wanna Have Fun". Team 2 was the winner.
As the losing team, members of Team 1 received a penalty and had to turn their buckets in before lunch, missing out on the usual lunch rush.
After the Awards, Survivors did their Immunity challenge and played Headbanz. The winners of Immunity were Team Betz and Team La$agna.
Later that evening, the Survivors listened to the drum line practice and took time to dance, relax and have fun.
In the confessionals, the first alliances were formed, including Team Fruit (Team E-Web and Team Belcher), Team Ocean (Team Kinder, Team Cunningham and Team 1sht) and Team PerkDog (Team Perkins and Team Mad-Dog)
Team Betz has, in response to accusations that his fanbase is derived from the freshman campus, decided to focus on Highlander Way as his primary school.
At the end of the evening, Survivors played Hide-and-Seek and had a water balloon fight before sitting in a circle and discussing deep life questions.