This Black Friday's hottest sales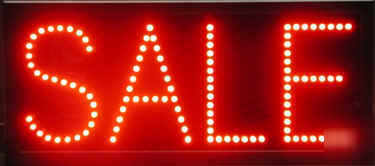 With the biggest shopping day of the year, Black Friday, fast approaching, the malls, department stores, and online retailers are wasting no time in releasing their sales for this year. While Wal-Mart, Target, and Best Buy are all focusing on the best deals on the latest electronics, stores like Dick's Sporting Goods and Macy's are helping customers find the right holiday gifts for a great price.
Deals for the tech savvy customer are traditionally not hard to come by, on days like Black Friday, since items like laptops, ipads, and HD televisions are in high demand. The stores this season with the best deals on electronics are Best Buy and Target. Best Buy will be offering $150 off the iMac with retina 5k display and Target will have on the 55inch Westinghouse LED TV on sale, selling it for $250 (regular $600) and with every purchase of an Apple Watch you will receive a $100 gift card to Target.  
As for the Video Gamer, this Christmas season, the best deals will be located at Bestbuy and Wal-Mart. As a doorbuster, Best Buy will be offering the Samsung 60inch LED 4k Ultra HD TV for just $800(regular $1,500), a deal you can't beat. Wal-Mart will be selling, the newest edition of, Guitar hero live PSA for $69 (regular $99.96).
This Black Friday is also a great one for the active outdoorsman, with stores like Dick's Sporting Goods, Target, and even Wal-Mart offering unbeatable deals on the latest fitness necessities. Wal-Mart is selling the Fitbit Flex Wristband for just $59 and Target is offering the Fitbit Charge HR for $119 (regularly $150). Dick's Sporting Goods will be offering $150 off the 10 foot Pelican Trailblazer Kayak, putting it at $244.98. Dick's will also be selling all field and stream sleeping bags for 40% off their original prices.  
The fashion conscious shopper is also a large target for the malls and department stores on Black Friday. With huge deals on nearly every clothing possible, the perfect outfit will not be hard to find. Macy's will be offering up to 50% off select men's sport coats and separates, juniors puffer coats for just $19.99 (originally $69.50), and select boots for her $19.99 (originally $59.99). Dick's Sporting Goods will also be giving 50% off all Adidas men's and women's fleece hoodies.  
So as all of you venture out this Black Friday, remember to get the biggest sales and save lots of money. Be sure to be safe and don't risk any lives in hopes of that big sale.
Happy Shopping!