HHS auditorium being renamed for Choir Director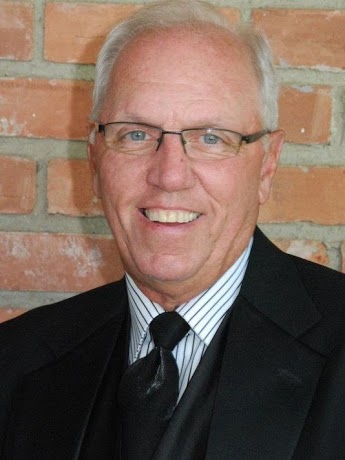 During the "First Impressions" choir concert on Thursday, Oct 23 it was announced that the Howell High School Auditorium will be renamed the Rod Bushey Performing Arts Center at the conclusion of the 2015-2016 school year. The auditorium will be named in honor of Bushey, for the lasting and lifelong program he has created at Howell High School.
Bushey has been the Director of Choirs since 1972. He plans on retiring at the conclusion of the 2015-2016 school year. When Bushey retires he will have taught and mentored over 10,000 choral students and taught at Howell for 44 years. Over the years, Bushey has made quite a name for the Howell High School Choirs. They unfailingly receive superior and excellent ratings at District, State, and Solo Ensemble Choral Festivals.
"Mr. Bushey has helped me to grow my passion for music not only in the fact that I love it but he helped me find that love for it. He has also mentored me to become a better musician in all aspects of the world,  he's just a huge role model to me. I am so ready for what he has to bring to us for our last year together," Howell High School junior Bridget Wilkin says.
The pride behind the Howell Choirs doesn't just stop at the superior ratings they receive. The pride of the choirs is more based upon the family environment students are filled with upon walking in the choir room doors. Students leave the choir program with lasting memories, and far more than just a choral education. Bushey exceeds the expectations of the normal choir director or teacher. Most students would use the words family, friend, mentor, and leader when describing their relationship with Bushey.
"He definitely helped me out in a sense of learning to do what you love to do and not caring what other's say," Howell High School Choirs Alumni Patrick Wagner says.
One student that Bushey has made an impact on is Jillian Brennan. Brennan is an A Cappella and Highlander Chorale student. She also works side by side with Bushey as the Student Director of Women's Select Choir.
"Bushey has impacted me both musically and and  in general, it has been a real honor to have him as a teacher to learn so much from him," Brennan says.
Bushey has taught Brennan how to conduct and continues to aid her in developing her talent. Brennan has plans of following in Bushey's foot step in becoming a Choral Educator.
In order for the auditorium to be renamed, funds will have to be raised. With signage and plaque honoring, the costs will add up to over $10,000. Donations can be made online at www.gofundme.com/rodbushey or mailed to Howell Public Schools, Attn: Rod Bushey Performing Arts Center, 411 N. Highlander Way, Suite C, Howell MI 48843.
"I encourage everyone to donate to the Rod Bushey Auditorium because it is a wonderful cause to have this named in honor of Bushey, he's such a wonderful man,"  Wilkin says. "It means to him the world, it's sort like Mr.Bushey's opus, it really is saying thank you for all your hard work we've noticed and we are taking into account everything you have done for Howell and everything you have made us become."