FALL in love with these date ideas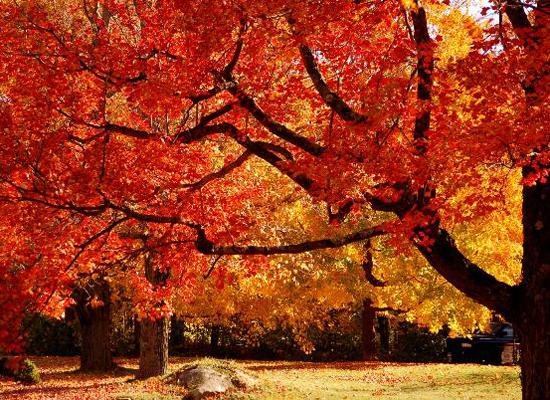 Interested in taking your love out this fall? Don't know what to do? Need a few ideas? Luckily, fall offers many fun activities and festivities to have some fun on a friday night. Here are just a few ideas to get into the fall spirit.
Although Halloween has come to an end and Thanksgiving is rolling in, it's still not too late to head to the apple orchard for a hay ride and a warm cinnamon donut. Don't forget to grab your mittens to pick some apples and a scarf to keep warm when you bare the cold to enjoy a day at the orchard with your plus one.
If you're on a tight budget this may not be the best option for you, but girls love to get dressed up and would never turn down the opportunity to enjoy  a nice dinner with her better half. Ask your girl to put on something fancy and go out to get a bite to eat. If you're feeling really gentlemanly, pick up a nice bouquet of flowers to surprise her with when you swing by her house to pick her up.
Not in the mood to go out? Why not stay in? Jump on the band wagon and try to make some pumpkin spice lattes or whip up some pumpkin cookies. Show your girl a nice night by making a cozy dinner such as chicken noodle soup and grilled cheese. With a meal to get into a relaxed mood, why not have a movie marathon such as Harry Potter, Hunger Games or even the Star Wars movies. You can never go wrong with a movie night.
It's just at that time of year where the sun is setting at the perfect time to enjoy a beautiful sunset date or star gazing adventure and still be back in time for curfew. Grab a few blankets and head out to Lake Thompson to enjoy a sunset over the lake with some nice hot chocolate. Star gazing is always a blast and with all the new apps these days, it's even more fun to be able to locate and identify some of the constellations you see.
Fall is a great time to have some fun and a great time to create memories when you have a wonderful person to make them with. Have fun this fall with these awesome date ideas that will help immerse you into the season.