The Fashion Institute of Howell has arrived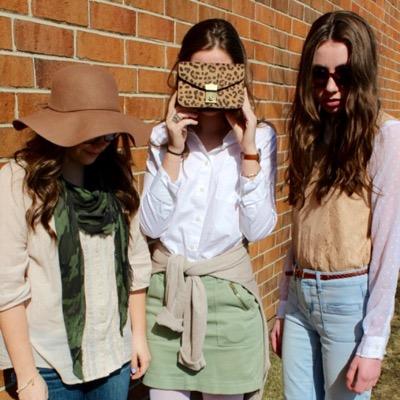 A new club recently arrived at Howell High School and the Fashion Institute of Howell High is now in full swing! Howell has been lacking this form of a group for quite some time! Three girls have recently changed that. Mackenzie McDonell, Jordyn McConnaughey, and Hannah Tucker have founded Howell's first fashion blog and club.
The club specializes in scoping out the latest trends and discussing the most pressing fashion topics. Each week, they pick a new topic and write all about it on their blog. They also roam the halls in hopes to find Howell High's "best dressed" guy and gal. Every week, a new fashion-forward topic is chosen, and members dress to fit this trend on Thursdays. With the help of their adviser, they also take photos of their outfits to correspond to the most recent blog post!
"It's a really great opportunity to do something that I'm really passionate about and I love that I'm doing it with some of my best friends. Hopefully, others who are interested in fashion, design, and art will be willing to join us as well," says Hannah Tucker.
Members of the club meet every Thursday from 2:30-3:30 in room L2. The advisor of the club is Ms. Valerie Carpani who has helped the girls along the way in the creation of this club. They also plan on providing dessert-like food for every meeting, so make sure you don't miss out! As of now, the club consists of only three girls, so they encourage you to come and check out their meetings as well as surf their blog.
tfiohh.weebly.com
@tfiohh on twitter