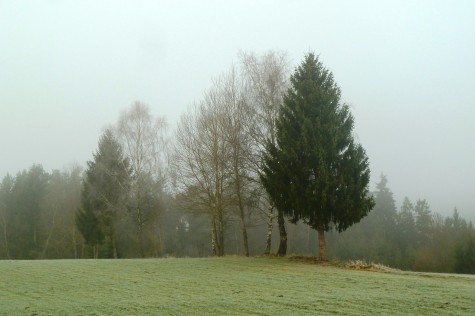 Ian Stone, Staff Writer

January 12, 2015
For some, the young winter of 2015 has been all they've hoped for. For others, it has been their worst nightmare. The lack of cold and snow until recently has been a stark contrast to 2014's winter with its record snowfalls and polar vortex that plunged temperatures into subzero territory. But is this year's relative warmth and lack of snow a good thing? By Staff Writer: Ian Stone
December 11, 2013
By Feature Editor: Hannah Snyder Receiving a driver's license results in great responsibility. For students who have recently started driving, they're unprepared for the winter months ahead. Driving through a thick blizzard is much harder than driving in the summer when the windows are down and ...
Jada Boprie and Jada Boprie

October 14, 2013
By Staff Writer: Jada Boprie Natives of Michigan are used to ever-changing weather. This September, when temperatures were high in the 70s for weeks straight and suddenly dropped, it wasn't breaking news. However, the weather forecast for the fall and winter may be worth talking about. From Jan. to Aug. t...