Marching band seniors say goodbye
As winter sports begin and fall banquets come to a close, we have put together a series of stories to recap this 2015 fall sport season:
Seniors of Marching Band took to the Howell High School field for the last time on Fri,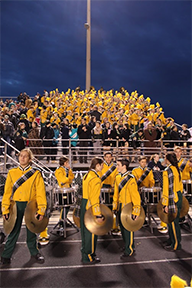 Oct 23. Many band students have been involved in the program since 6th grade, and have continued their involvement all the way into 12th, making it a large part of their life.
"I've been in band for eight years,"senior Drum Major Amber Farchione says. "To me senior night is
the end of an era. The end of Monday night practices, the end of band camps and bus rides, the end of halftime under the stadium lights with people I've known for years and have worked so hard, and above all, the end of my high school career."
Farchione is a Drum Major for the marching band, and senior Anthony Pitera holds the position of center snare. They both have many responsibilities similar to that of that of a captain on a sports team.
"I have to make sure everyone is in their spot at the right time, does their part and fixing mistakes they may make or have, pretty much being a leader and keeping everyone in check, making decisions whether it be by yourself or in a group, and being the person to say yes or no in certain times," Pitera says.
As Drum Major, Farchione does more than just lead.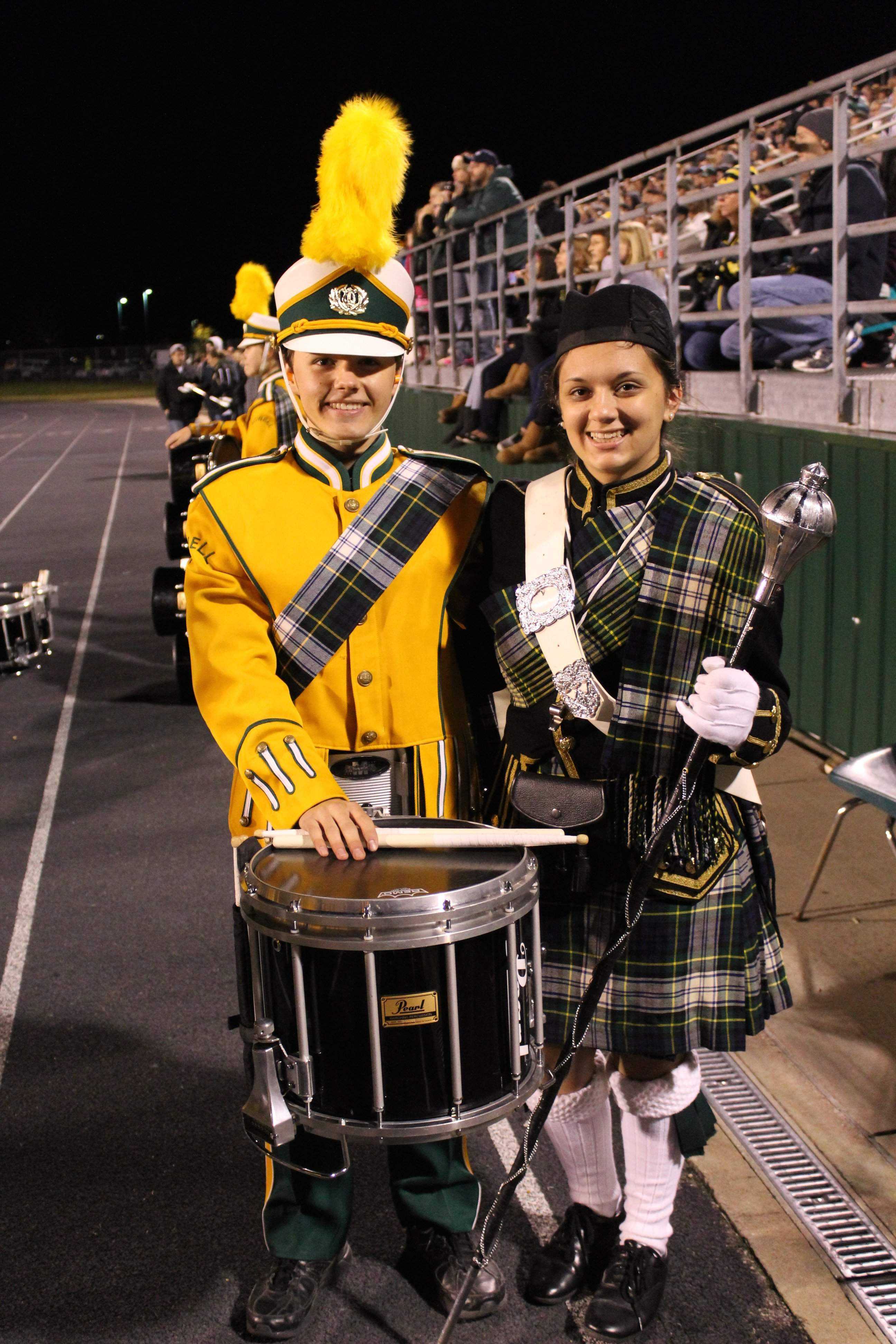 For instance, Farchione conducted two songs this season, one for their original show and another for the senior show. To become a Drum Major one must be a junior or senior and attend three to four clinics to learn how to conduct. After that, auditions are held and three are chosen from those auditions.

Many students involved in band join for different reasons whether it be because of their parents or because of their love for music or anything in between. These drum majors are no exception to that and each had their own special reasons as to why they joined band.
"I joined because I thought playing an instrument was cool. Music makes me feel so many intense emotions at once so when I was old enough to make others feel the same way I could, I took it up," Farchione says.
"I started doing band because I felt it was something important to me," Pitera says. "I've always loved to do things involving music and it's also a great hobby, it calms me down when I play and overall it's just a lot of fun."
All their years of hard work and dedication paid off in the end as their emotions ran high and they took the HHS field for the last time.
"It was very emotional for me. I made it. I survived four years of my favorite extracurricular and I feel like I made the student section, parents, and the football team proud. I feel like the band has come so far and worked so hard and that it has all payed off. Taking the field for the last time made me realize that it's all over now," Farchione says.