Color guard and baton seniors say goodbye
As winter sports begin and fall banquets come to a close, we have put together a series of stories to recap this 2015 fall sport season:
Senior Night is not only reserved for the football players, Howell High School is filled with talent around every corner. The halftime performance on Oct. 23 was time for the colorguard and baton seniors to shine one final time in front of their home crowd.
"Taking the field for the last time was very bittersweet," senior baton twirler Emily Coan says. "Baton twirling is my passion so I wasn't ready to see it slip away."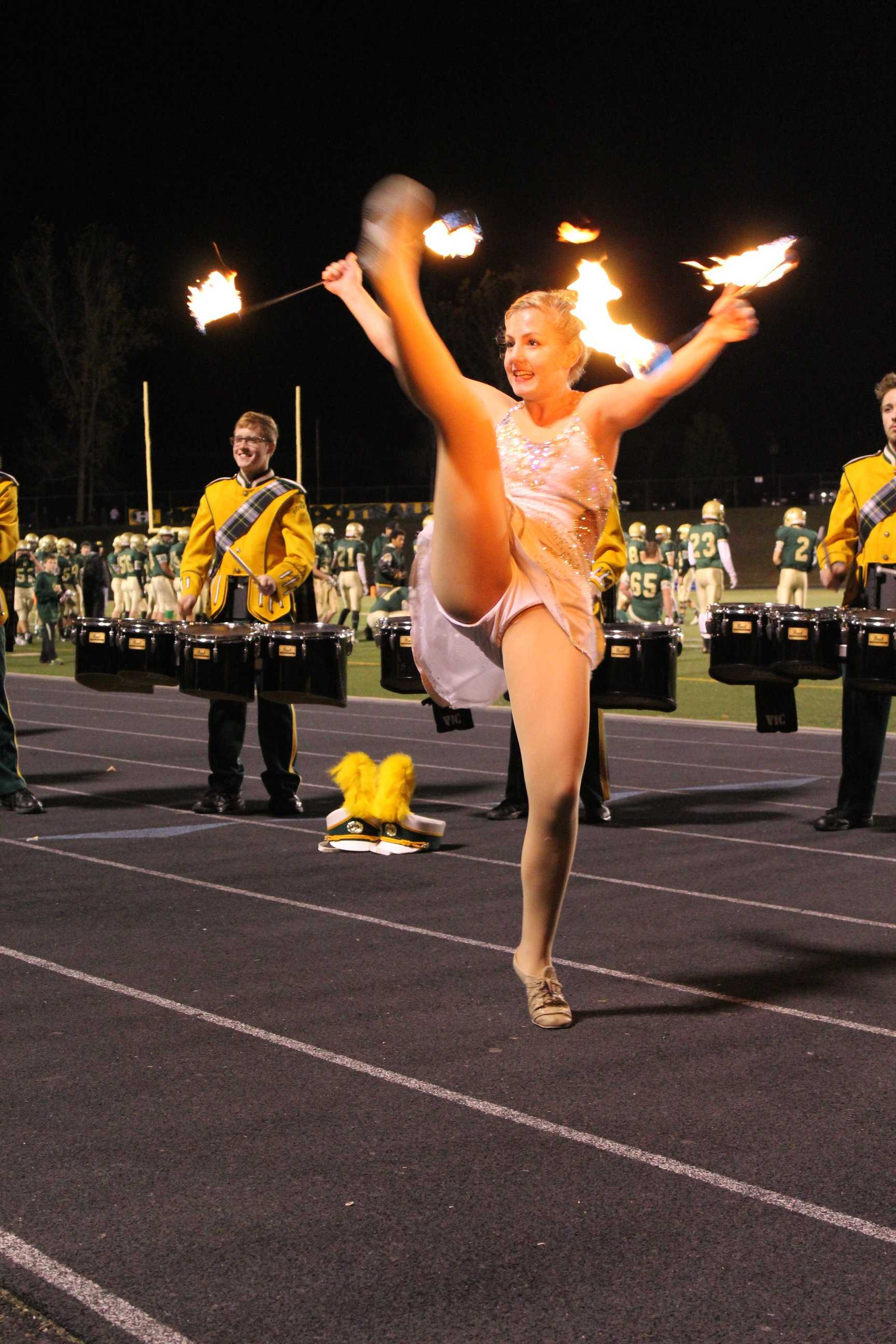 The heavy emotion held by the colorguard and marching band members stems from the years of hard work and dedication that they have put into their craft. Most of that work has been from a key mentor and coach, Kayla Dillon.
Senior Captain of colorguard Megan Patow says, "I started because of my sister, Kayla Dillon, was offered the position of color guard coach. I had just moved to Howell so she encouraged me to check it out as an opportunity to make friends."
Patow, Coan and fellow captain, Katie Buyers  have done just that, and more. Senior Night gave all of them the realization of just how much their team has become family to them.
"It made me reflect upon where colorguard has come from my freshman year. The attitude and friendships have grown so much," Buyers says.
Senior Night is something people of all sports can see coming, even before they're seniors, though they may not want to necessarily think about it.
"Seeing all the seniors leave in the past years was so hard to get through, because marching band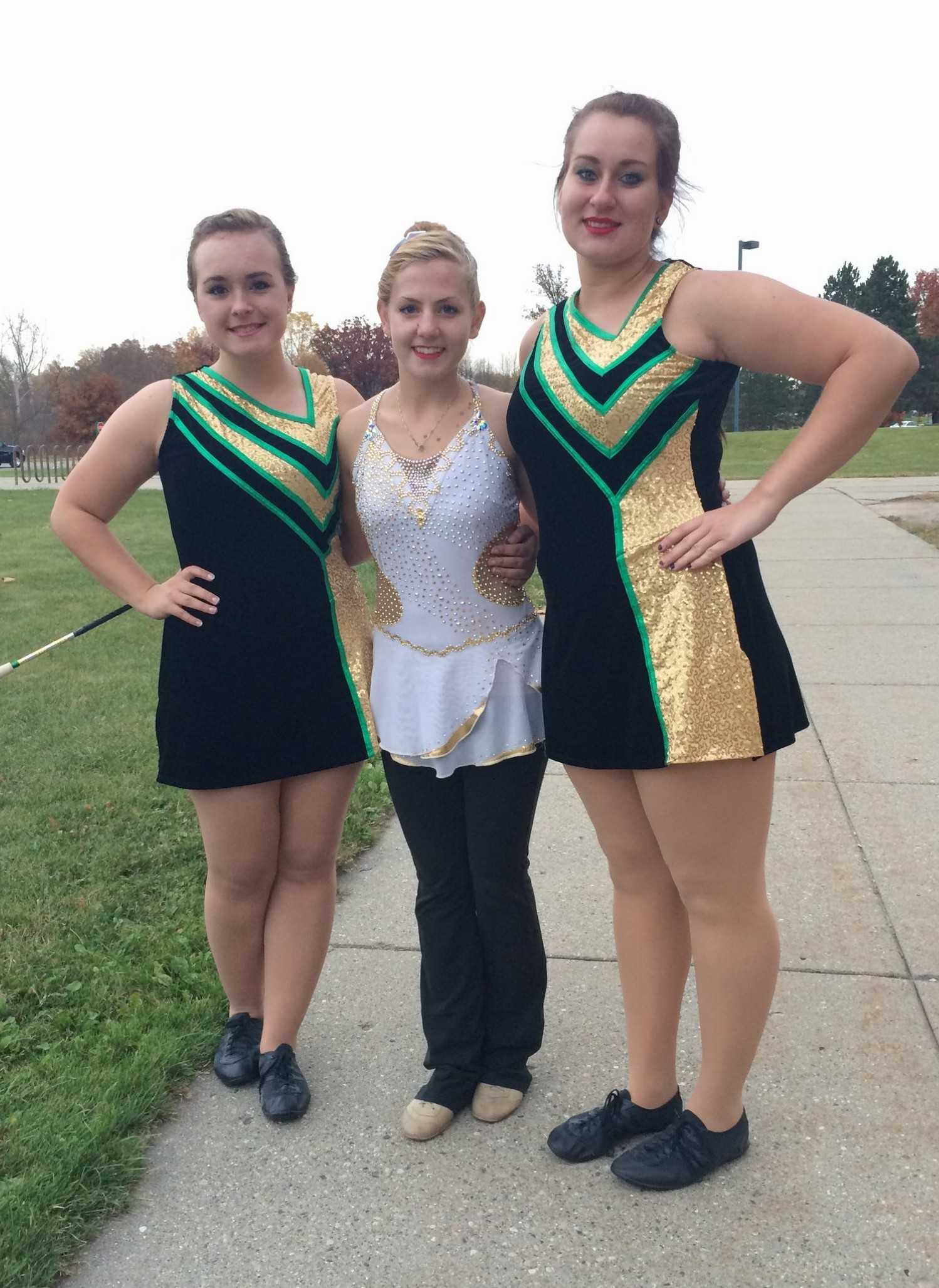 becomes such a family," Coan says. "But with myself being the senior twirler, I knew I would lose it."

Just because the high school days of Friday night lights, halftime performances, and dazzling fire-baton twirling, is coming to an end for the seniors doesn't mean that they have to end marching band. Paths often diverge after high school, and as such, Patow plans to move past colorguard into college, while Coan has her eyes set on performing in college, and Buyers is considering joining Michigan State's colorguard team.
"I will be trying out to be a feature twirler at both Saginaw Valley State University and Eastern Michigan University," Coan says.
Regardless of whether the seniors will be continuing on past high school, the experience is one that they are glad to have been through.
"Senior Night meant that I had completed my mission of surviving high school, and for me, I made that journey with my marching band and colorguard family. I couldn't have asked for anybody better to spend it with," Patow says.