Kobe Bryant's career comes to a close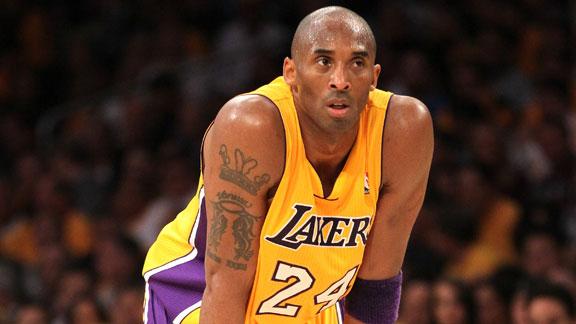 20 years ago a young rookie named Kobe Bryant made his NBA debut as an LA Laker in a game he scored only a low six points.
Fast forward 10 years and Bryant dropped his legendary 81 points in a single game against the Toronto Raptors.
Fast forward ten years again to Sunday, Nov 29 and Bryant announced that his illustrious career, 20 years all spent with the Los Angeles Lakers would come to a close as he announced his retirement.
As previously highlighted, Kobe Bryant has put up incredibly impressive numbers. He posted the second highest point total in a single game in NBA history and won five NBA Championships which placed him in the conversation to be named the greatest of all time. However, does he deserve that top spot or perhaps even deserve a top five spot?
Obviously you could ask 100 different people and would most likely get 100 different lists for each person's top five, but for me personally, it has to include Bryant.
Although, he does not hold the top spot.
If awards and victories was the one deciding factor for greatest of all time then the fact that Bryant has won 5 championships already puts him in elite company, holding him above the majority of the players. The fact that he won five of his seven trips to the finals is a feat that would seem to be legendary. However, it falls short when compared to players such as Michael Jordan who won six finals in six trips or Bill Russell who would win double digit finals in his career. Bryant winning just one MVP in his storied 20 year career also falls short of players such as Jordan and even current superstar Lebron James, who have won the award multiple times in far less years.
When looking at the stats that compare Bryant to all the time greats, the title of the best ever belongs to other basketball legends. Bryant has scored 25.9 PPG during his career which is by no means a bad number. However, when looking at other shooting numbers, Bryant shot 44% over his career which is extremely impressive, putting him at the top of the list in that category.
Under 5 assists per game over his career is also another detriment to Bryant's standings. It puts him behind other players in the discussion at the top, such as Magic Johnson. With these numbers being so much higher for others, it shows much more ability of others to be versatile.
The final test is, of course, the eye test. When looking at players, does Bryant seem like the greatest player of all time? The answer to that is unfortunately, no. Even though I don't place Lebron James above Bryant, James still appears to be the superior player. Along with that, looking at old coverage Jordan, he is an awe inspiring player and still able to be more impactful than any other player on the court.
By no means is the purpose to degrade Bryant because I place him at fifth on the all time greats list, due to his scoring and unbelievable athleticism. Players such as Jordan, Johnson, Russell, and Kareem Abdul-Jabbar are placed above him in that order in my all time list.
Bryant plans to finish the season out and barring injury, he'll have a farewell tour, visiting each arena and city for the last time. The Lakers are 3-15 on the season, and unless a miracle turns the season around, Bryant's last season will go without a playoff berth.