Howell hockey sets out to hit cancer hard
Danielle Hamilton, Sports Editor
November 19, 2013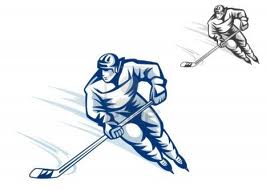 By Sports Editor: Danielle Hamilton
Cancer is a growing issue in the world. With more than one million people in the United States diagnosed with cancer each year, according to the American Cancer Society, people are constantly looking for cures and looking for ways to treat the disease. The Howell varsity hockey team, coached by Mike Mantua, will be playing a game which will raise money for this cause.
The Cancer Game will take place on November 26 at Grand Oaks Ice Arena in Howell. At 6:50 p.m. on this night, the Highlanders will battle against the Hartland Eagles. Benefits from this event will go to St. Joseph Mercy Brighton Cancer Center.
"It's fantastic because while I'm having a ton of fun playing hockey, I'm also playing for a great cause and raising money," says senior Jeff Saucerman.
Tee shirts are being sold for this event. They are $12 each and come in sizes small through extra-large. The shirts come in pink as well as grey. Contact a varsity player to order one of these shirts or email [email protected]
Everyone is encouraged to go this game and support this amazing cause while supporting your team. The money raised will potentially be put to saving someone's life.