Howell pom team earns rank at state finals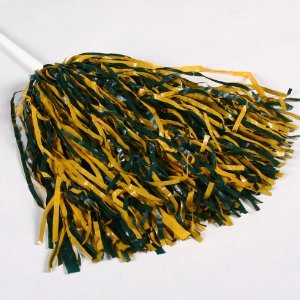 By Staff Writer: Travis Waker
On Saturday, February 8 the Howell varsity pompon placed fourth out of 15 teams in the state competition. This was held at Michigan State University.
"Our season was ten months long and we feel very accomplished. We grew a lot as a team and we feel like we're better people now," says sophomore Kaylee Hamilton.
Hamilton has enjoyed her second year on varsity. "I'm proud of how far my team has come and the accomplishments we made. We are looking forward to next season and our chance to build on our accomplishments," Hamilton says.
While her pom season as a whole was enjoyable, Hamilton says that it wasn't without challenges. "We overcame a lot of sickness and injuries. Every team has bumps in the road, and it's tough to avoid them. We still had an overall successful season."