Spirit day schedule
Hang on for a minute...we're trying to find some more stories you might like.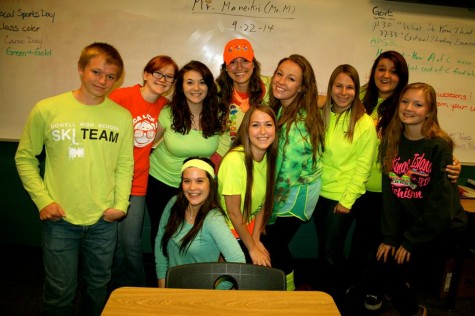 • Monday September 22nd is Neon Day
• Tuesday September 23rd is Michigan College/Pro Sports Day
• Wednesday September 24th is Color Day
o Freshmen are Blue
o Sophomores are Green
o Juniors are White
o Seniors are Black
• Thursday September 25th is Camouflage Day
• Friday September 26th is "Howell High Forever" – Wear Green and Gold!
• Tallies will be taken during first by your teacher and turned into Leadership classes each
day. The class and teachers, one male and one female, will be awarded a prize at the Pep
Assembly on Friday the 26th. Please remember that if your spirit wear is inappropriate
for school, you will be asked to change or remove it.