Howell Choir's put on annual fall Concert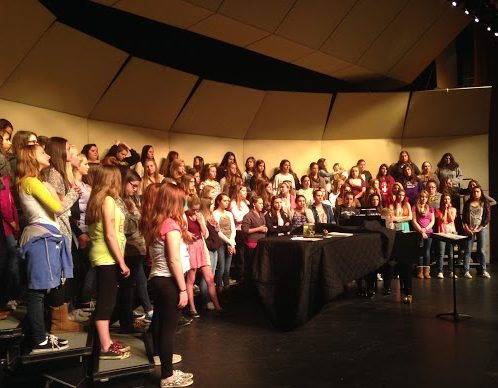 On Thurs, Oct 27, Howell High School Choirs will be hosting their annual fall concert. Directed by Mr. Brendan Closz, the choirs will be singing songs such as "Seal Lullaby" and "Ain't That News" in his first choir concert with HHS. This event will be from 7:00-8:30 p.m. in the auditorium at Howell High School. Doors will open to the public at 6:30 p.m. There will be free admission to the event.
"We're an interesting and a different choir. We are more fun to watch [than most choirs]," Women's Varsity president Rachele Damico says.